Jake Owen Shows His Grandparents' Love Story In 'Homemade' Video
By Blake Taylor
October 1, 2019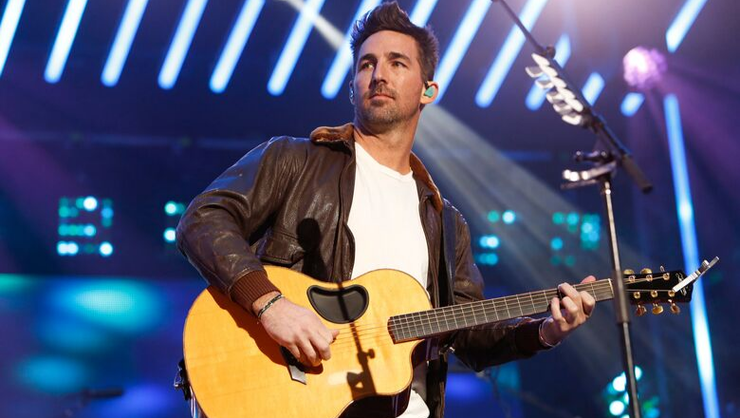 Jake Owen recently shared his new music video for his latest single, "Homemade." For the video, Owen took a personal approach for the video and chose to portray the all-American love story of his grandparents.
The country singer starred as his own grandfather on a set that looks like it's based out of the 1940s. The nostalgic clip shows the small-town couple's relationship from the very start. There are clips of them dancing together, exchanging letters and more as their relationship continued to grow.
Towards the end, the couple receives some unexpected news that could potentially change everything. Fans are left to wonder what's next as the video ends with text reading, "To be continued..."
Owen revealed further detail on his grandparent's love story on his podcast, Good Company with Jake Owen, explaining how the now 95-year-old sweethearts first found each other and have managed to stay married for over 70 years.
"My grandparents' story and how they met is truly the American love story," Owen says. "When I think about the love that people have had together, and I think about their story, there are plenty of songs that could be written about the love they share together."
The country singer also took to Instagram to share a photo from the set of the music video and to share more on his grandparent's relationship. "My grandfather saw my grandmother in Mumfordville, KY walking down the street," Owen wrote in the caption. "He took a picture of the house she went into on his old camera and decided to write her letters in the 1940s...They became pen pals, and next thing you know, their grandson is remaking a video of their beautiful love story 70 years later. "
"Homemade" is the third single released from Owen's Greetings From...Jake album. Previously released singles include "I Was Jack (You Were Diane)" and "Down To The Honkytonk." Watch Owen act out his grandparent's love story in the video below.
Chat About Jake Owen Shows His Grandparents' Love Story In 'Homemade' Video