Shawn Mendes Hints That Camila Cabello Wasn't Into Dating Him At First
By Hayden Brooks
September 30, 2019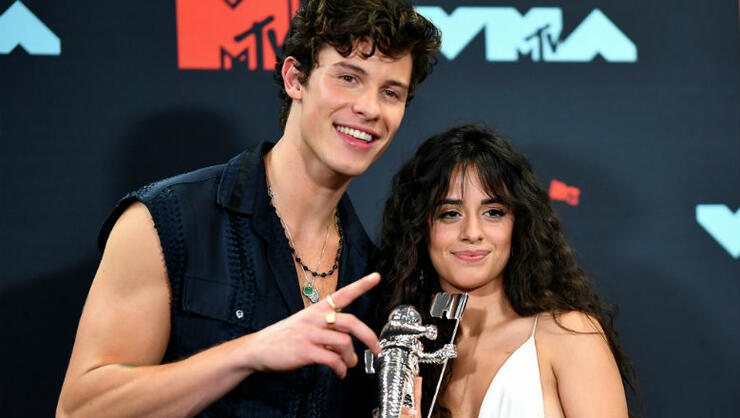 The Mendes Army makes sure they go for the hard-hitting (but tactful) questions during their Q&A with Shawn Mendes in conjunction with the pop heartthrob's world tour.
During his recent session in Shanghai on Saturday (September 28), Mendes, 21, was asked relationship advice and offered some insight into his current romance with Camila Cabello, 22. "Have you ever loved someone who doesn't love you and what would you do?" the fan asked, to which Mendes immediately agreed and offered his explanation. "Well, if I told you the whole story of Camila, it would take a long time. I would say that you have to fight for someone you really love and, if you really truly love them, then you'll get them."
Mendes went on to admit that "it just takes time," so he advised that the fan figures out if the emotion for the person is worth the wait. "Make sure you really love him or her. You just gotta make sure," he added.
Despite their public romance, Cabello has revealed that she wants to remain tight-lipped about the coupling, as per her cover story for Elle magazine. Asked if she thought that their secrecy created more buzz around the two, the Fifth Harmony alum replied with uncertainty. "I don't know; people can say whatever they want to say," she said. "They can speculate, but at the same time, we are going to live our own lives, enjoy it, and fall for each other like nobody is watching. That is how I want to live. I never want to open the door for people to feel like they are involved. Like I said, I want it to be mine and [his]. That's why I'm so tight-lipped about it: because I want to protect it."
A fan asked @ShawnMendes if he's ever loved someone who didn't love him, and what did he do:

"If I told you the whole story of Camila, it would take a long time. I would say that you have to fight for someone you really love. And if you really truly love them, you'll get them" pic.twitter.com/I7ZalDXRJV

— Pop Crave (@PopCrave) September 28, 2019
Chat About Shawn Mendes Hints That Camila Cabello Wasn't Into Dating Him At First