How To Order Endless Shrimp Off Red Lobster's Secret Menu
By Emily Lee
October 1, 2019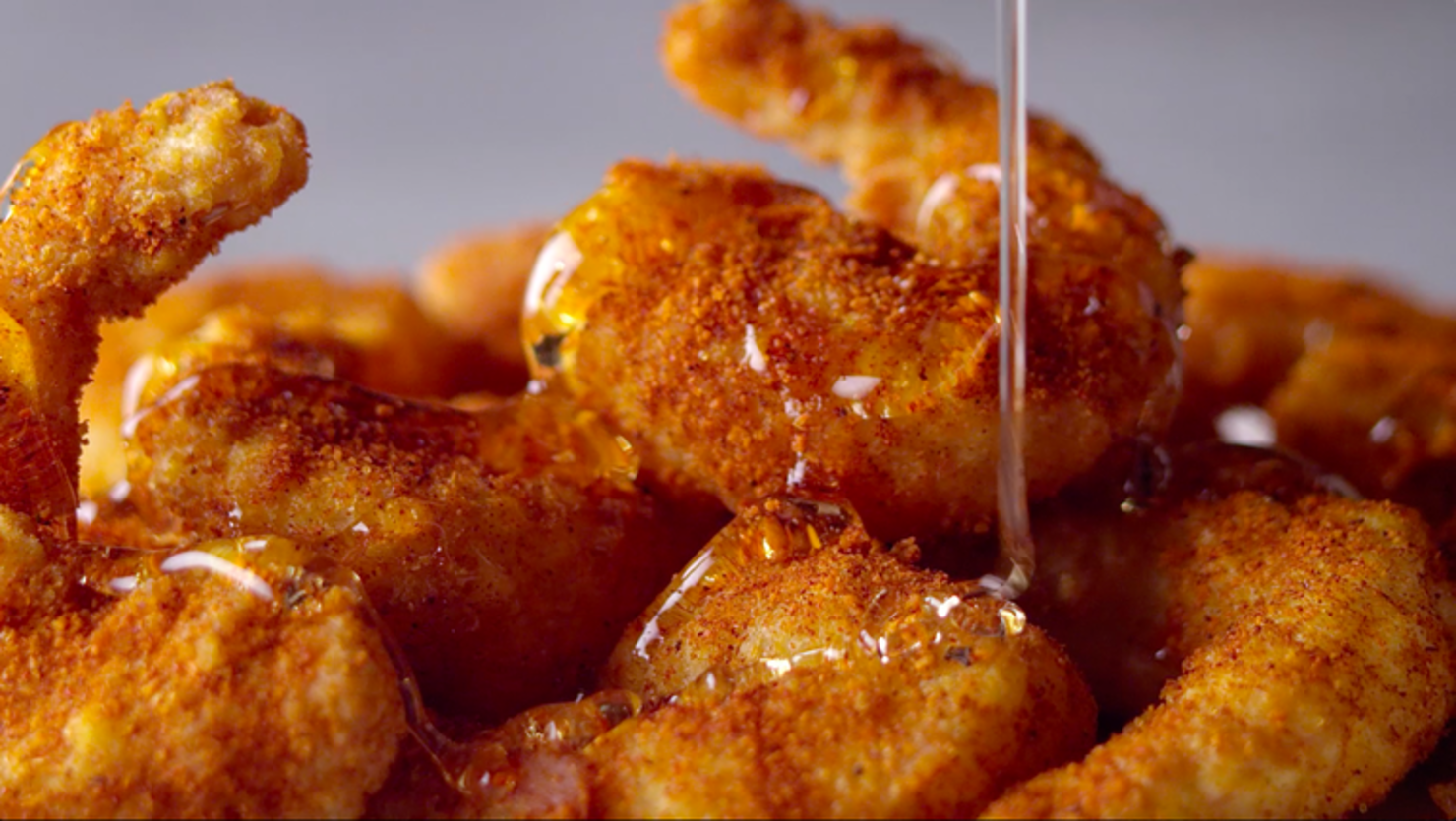 Endless shrimp? Yes, please! The beloved dish is back at Red Lobster and this time there's a twist. A secret menu twist, to be exact. If you're not familiar with Red Lobster's Endless Shrimp, here's the deal: customers can order unlimited shrimp dishes, two at a time, for just $15.99. There's a ton a tasty-sounding options, too, such as: Garlic Shrimp Scampi, Shrimp Linguini Alfredo, Crispy Sriracha Honey Shrimp and Hand Breaded Shrimp. Is your mouth watering yet? Of course it is!
According to Delish, there's also a secret shrimp menu. Only those in the know will be able to order Endless Shrimp with the secret flavor. This year, Nashville Hot Shrimp is the flavor du jour of Red Lobster's secret menu. This shrimp variety was first available on Red Lobster menus back in 2017, but it hasn't been available for quite some time.
Here's why you'll want to order Endless Nashville Hot Shrimp: the recipe calls for crispy, corn flake-crusted shrimp tossed in a sweet and spicy rub and drizzled with amber honey, which makes it both spicy and sweet. Apologies if your mouth is watering again already. Red Lobster is offering a few other intriguing secret menu options for Endless Shrimp, as well, including Crunchy Popcorn Shrimp, Coconut Shrimp Bites and Garlic-Grilled Shrimp Skewers. So many options!
Endless Shrimp is only available for a limited time, so, head over to your local Red Lobster ASAP! If you work hard and believe in yourself, you might just manage to try every flavor on the secret and not-so-secret menus. Are you up for the task?
Photo: Red Lobster