'Boy Meets World' Star Maitland Ward Now Doing Pornography
By Dave Basner
October 3, 2019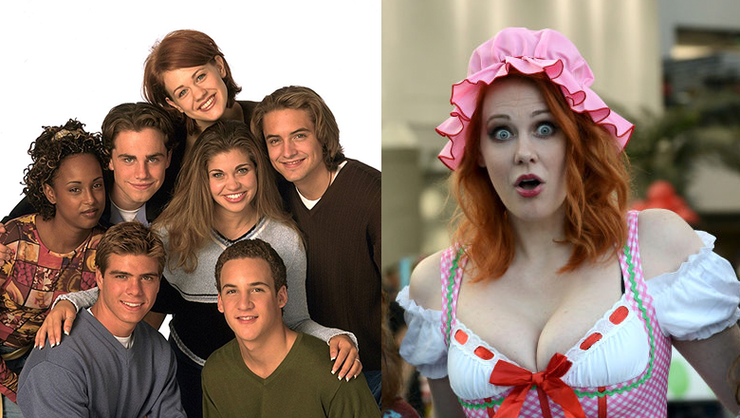 Fans of the 90s series Boy Meets World know Maitland Ward for her role as "Rachel McGuire." She want on to appear on shows like Home Improvement and Rules of Engagement, as well as the 2004 flick White Chicks, but now Maitland is doing a different kind of acting - she's taking roles in the adult film industry. The 42-year-old stars in a porn flick called Drive and spoke to In Touch about why she took the job.
Ward explained, "They asked me to be a part of this and I thought, 'I never knew there was anything in adults or porn or whatever that was this well done.' I read the script, and I was like, 'This is really, really well written. This has so many themes in this and just my character is so different than anything I have portrayed before.'"
For years, Maitland has been showing a lot of skin on Instagram and admitted to considering porn for a while. She stated, "I felt ready. It wasn't like I was saying, 'Oh, I want to do this all along', but it was like, 'I need to do this'. I really feel that quality stuff and the hot sex stuff can be together, and I really want that," adding, "I want to be who I am, and I just think as I have matured too, I am who I am."
Her nearly 700,000 Instagram followers seem to be happy for her, with one joking, "Why can't Topanga be part of this too??"
Boy Meets World wrapped in 2000, but in 2014, a reboot called Girl Meets World premiered on the Disney Channel. Some characters from the original appeared on it but Maitland wasn't one of them.
Photo: Getty Images
Chat About 'Boy Meets World' Star Maitland Ward Now Doing Pornography