President Trump Publicly Asks China To Investigate Joe and Hunter Biden
By Bill Galluccio
October 3, 2019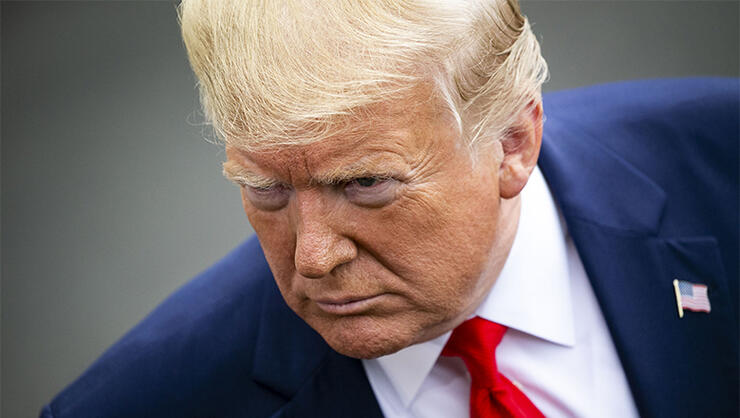 President Donald Trump suggested that China should open up a probe into alleged corruption by Joe Biden and his son Hunter. The president made the comments after he was questioned about a July phone call in which he asked Ukrainian President Volodymyr Zelenskiy to investigate the Bidens.
"If they were honest about it, [Ukraine] would start a major investigation into the Bidens," Trump told reporters. "They should investigate the Bidens. Likewise, China should start an investigation into the Bidens, because what happened in China is just about as bad as what happened with Ukraine."
According to the New York Times, Trump was likely referring to a 2013 business deal involving Hunter Biden that was announced just days after he flew to China with his father on Air Force Two. Some conservative pundits claim that Hunter used the trip and his connections to secure an investment deal with the Bank of China. 
A lawyer for Hunter called the allegations baseless and said that he did not conduct any personal business while on the trip with his father.
Trump says he has not personally asked Chinese President Xi Jinping to look into the allegations but suggested he might bring it up the next time they speak.
"But it's certainly something we can start thinking about because I'm sure that President Xi does not like being under that kind of scrutiny," Trump said.
Photo: Getty Images