Prince Harry Reportedly Released Lawsuit News Without Consulting The Queen
By Emily Lee
October 3, 2019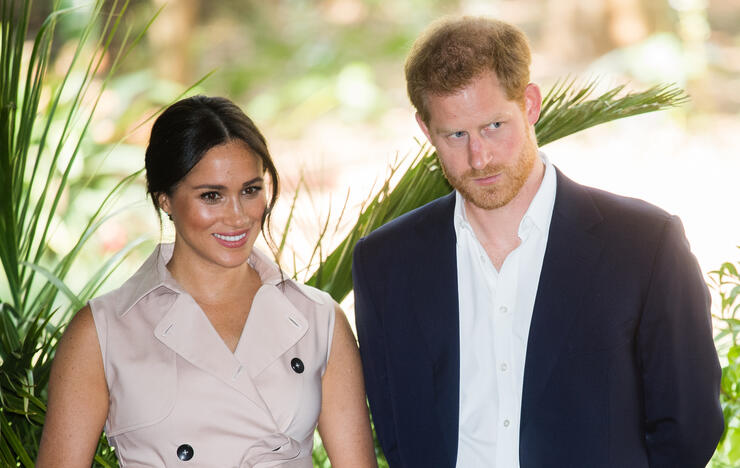 Prince Harry made a shocking announcement on Tuesday (October 1): he's suing Associated Newspapers, which published The Daily Mail and Mail on Sunday in the U.K., for publishing the contents of a private letter Meghan Markle wrote to her father in 2018. The Duke of Sussex detailed his decision to sue the media organization in a lengthy statement, explaining his fear "history repeating itself" as he watches his wife "falling victim to the same powerful forces" as his late-mother Princess Diana.
While Prince Harry's statement drew praise from some of his celeb friends, including Ellen Degeneres, and subtle sartorial support from Meghan herself, the Times reports that the 34-year-old royal didn't seek advice or permission from Queen Elizabeth. The Queen, as well as Prince William and Kate Middleton, had no idea Prince Harry planned to release a statement about the legal matter to the public.
Not only did Harry neglect to consult his grandmother before dropping the letter on the SussexRoyal website, the prince was reportedly advised by his aides to wait until after his royal tour of Africa concluded to release the passionate letter. His advisors reportedly "warned that it would inevitably push the tour itself off the news agenda" and believed his timing to be "unfortunate."
Royal expert and biographer Penny Juror spoke to Newsweek about the letter, as well, speculating that Queen Elizabeth wouldn't be pleased by her grandson's decision. "I can't think the queen would approve of that statement. I don't think the Prince of Wales would ever put a statement out like that, and, my goodness, over the years he's had cause when the media have been attacking him or Camilla," she postulated. "I don't think even his brother would have advised putting out a statement like that."
Based on the content's of Prince Harry's statement, it doesn't appear the Duke of Sussex desires anybody's council on this matter, either. "I have been a silent witness to her private suffering for too long. To stand back and do nothing would be contrary to everything we believe in," he wrote. "There comes a point when the only thing to do is to stand up to this behaviour, because it destroys people and destroys lives. Put simply, it is bullying, which scares and silences people. We all know this isn't acceptable, at any level. We won't and can't believe in a world where there is no accountability for this."
Besides Prince Harry's initial personal statement, no member of the royal family has commented on the lawsuit.
Photo Getty