Chris Stapleton Announces 'A Concert For Kentucky' Benefit
By Blake Taylor
October 4, 2019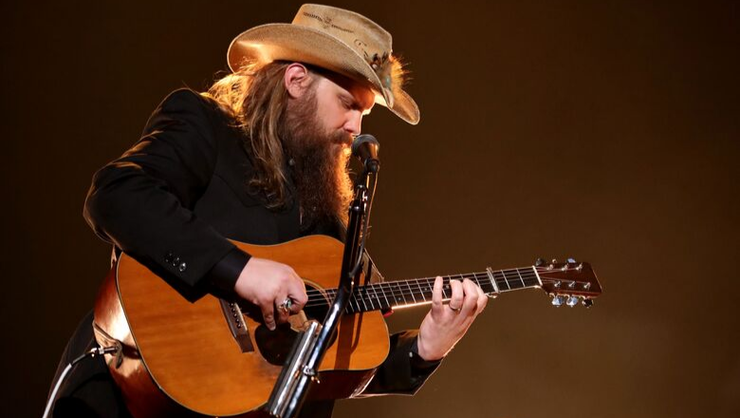 Chris Stapleton just announced his plans to host a benefit concert back in his home state of Kentucky.
The "Millionaire" singer is set to headline a show at the University of Kentucky's Kroger Field called "A Concert for Kentucky" on April 25, 2020. The event will feature music from not only Stapleton himself, but also a few other talented big names of country music including Willie Nelson & Family, Sheryl Crow and country-soul singer, Yola.
"I was born here in Lexington, Kentucky, and I was raised in Eastern Kentucky my whole life," Stapleton recently shared. "And so to get to come here and do this, and be the first person to play this field, and to have some friends like Willie Nelson, Sheryl Crow, and Yola come help me do it, it's a real bucket-list thing for me."
All proceeds generated from the night will go towards Stapleton and his wife, Morgane's Outlaw State of Kind Hometown Fund. The Outlaw State of Kind was founded in 2016 and supports a variety of causes like St. Jude Children's Research Hospital and the Tennessee Wildlife Federation. The "Hometown Fund," a partnership with Blue Grass Community Foundation, specially focuses on local and national organizations impacting the Kentucky area. Previous grants given by the fund have been directed at music and arts education.
Tickets for "A Concert For Kentucky" will go on sale to the general public on October 11 at 10 a.m., however Stapleton fan-club members and Citi cardmembers can get their tickets earlier on October 8 at 10 a.m. For more information and to purchase tickets visit www.stapletonfanclub.com.
Chat About Chris Stapleton Announces 'A Concert For Kentucky' Benefit