Dan + Shay Googled Attendance List Before Going To Justin Bieber's Wedding
By Morgan Huelsman
October 4, 2019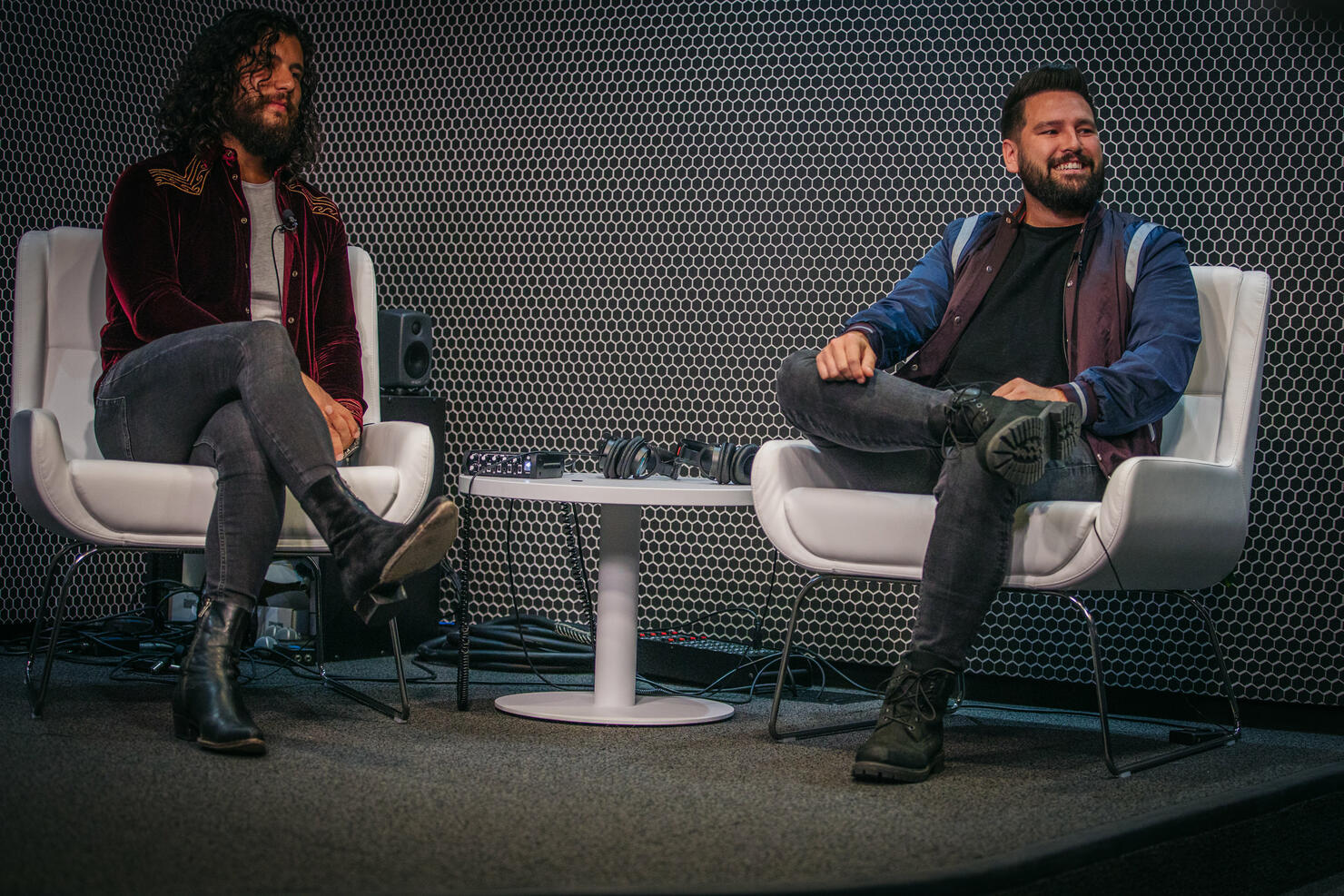 Dan + Shay have had a whirlwind last couple of weeks. They've had to keep things in their life on the hush hush due to a special collaboration with a pop star. The duo stopped by The Bobby Bones Show and shared how the new collaboration with Justin Bieber came about, as well as address the rumors about them performing at Bieber's wedding.
Rewind a couple of years, Dan + Shay came on The Bobby Bones Show a few times and performed several covers of different artists. They did a cover of "Free Fallin'" to honor Tom Petty, a cover of Imagine Dragon's "On Top Of The World," a cover of Ed Sheeran's "Perfect" for the St. Jude Radiothon, and a Savage Garden mashup after Bobby Bones said Dan looked like the guy in Savage Garden. These covers were posted to Bobby Bones Show's YouTube page where Scooter Braun, the man who manages Bieber, saw them and wanted to represent the duo.
The new partnership of Dan + Shay with Braun created a closer connection to Bieber for this now collaboration. The duo said that Bieber has always loved country music, and they met him for the first time at South by Southwest at an event, where they actually first sang together.
Now fast forward to present times, Dan + Shay wrote "10,000 Hours" with co-writers Jessie Jo Dillion and Jordan Reynolds and got the wild idea of it being a collaboration project. They sent the song to Braun saying they wanted Bieber to be on it with them. Braun sent it over to Bieber, who heard it and immediately wanted to record it.
The song was just coincidently about love and marriage at about the same time Bieber was having his big wedding celebration with wife Hailey Baldwin. Dan + Shay were in attendance at the wedding, but up until photos were posted they didn't tell anyone about it. Dan + Shay said they aired on the side of caution to keep things private for Bieber. They confessed it was interesting to be around "that level of fame" at the wedding, joking that they were "by far the least famous there." The duo performed their songs "Speechless," and "Tequila" at the wedding and then Bieber came up on stage, called all the couples to the dance floor, and they performed their new song "10,000 Hours" for the first time together.
Besides their performance, Dan + Shay were sitting across from Usher and Kris Jenner. They joked that they did their best to blend in and it was an amazing experience, even going to say it was a very comfortable environment compared to an awards show. They confessed that they were googling beforehand to see who all was going to be there, noting that their names were nowhere on any lists. As far as taking photos with famous people at a famous person's wedding, the big photo they got was one with Usher.
Watch the full interview of Dan + Shay on The Bobby Bones Show here.