New 'Hunger Games' Prequel Book Gets A Title & Release Date
By Emily Lee
October 4, 2019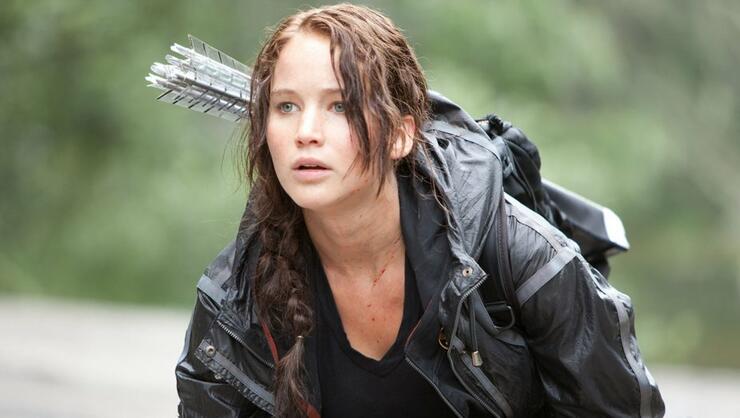 Suzanne Collins is taking us back to Panem. The New York Times best-selling author has another book coming out set in the same world as her Hunger Games trilogy. Fans were delighted when news of the new Hunger Games book originally broke, though little else was known about it at the time. Now, the highly-anticipated novel has a title, cover and release date. Here's everything you need to know.
The new book will titled The Ballad of Songbirds and Snakes and it will be available for purchase on May 19, 2020. Along with this exciting information, Scholastic also shared a first look at the cover. Fans will be excited to see the Mockingjay return for this cover. Though Katniss Everdeen won't appear in he Ballad of Songbirds and Snakes, the symbol of her resistance appears to be a major part of this new story.
According to Scholastic, The Ballad of Songbirds and Snakes "will revisit the world of Panem sixty-four years before the events of The Hunger Games, starting on the morning of the reaping of the Tenth Hunger Games."
Collins said previously about the book, "I wanted to explore the state of nature, who we are, and what we perceive is required for our survival. The reconstruction period ten years after the war, commonly referred to as the Dark Days—as the country of Panem struggles back to its feet—provides fertile ground for characters to grapple with these questions and thereby define their views of humanity."
While nothing is confirmed just yet, Lionsgate has made it clear their studio would love to adapt the novel. Lionsgate, of course, successfully adapted Collins' original Hunger Games trilogy into four box office phenomenons. "As the proud home of the Hunger Games movies, we can hardly wait for Suzanne's next book to be published," studio Chairman Joe Drake said when news of a new book first broke back in June. "We've been communicating with her during the writing process and we look forward to continuing to work closely with her on the movie."
Are you excited for The Ballad of Songbirds and Snakes?
Photo: Lionsgate
Chat About New 'Hunger Games' Prequel Book Gets A Title & Release Date