Taylor Swift Stuns 'SNL' Audience With 'Lover' And 'False God': Watch
By Katrina Nattress
October 6, 2019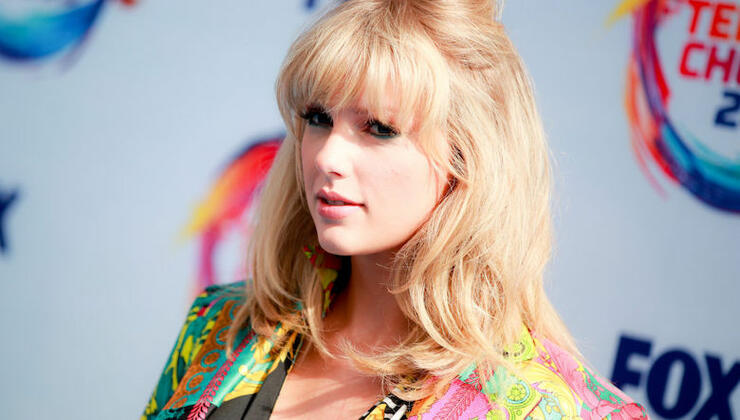 On Saturday (October 5) Taylor Swift made her fifth appearance on Saturday Night Live, gifting the audience with two selections off her latest No. 1 album Lover. She began with a stripped down version of the title track. Equipped with nothing but a piano, Swift let the song's romantic lyrics shine, looking to the side of the stage during certain parts and smiling, which we can only imagine was directed at her boyfriend Joe Alwyn, who was at the taping. The aesthetic was just as joyful and calming as the song, as everything from the pop star's hoop earring to the piano itself was a shade of green. The stage was decorated with sheet music suspended in midair like it had been thrown and was slowly drifting back down to earth.
For her second performance, Swift gave a jazzy rendition of "False God." Dressed in sequined black slacks and oversized blazer, she strutted around Edison lightbulbs sprouting from the stage as SNL band leader Lenny Pickett serenaded viewers with some smooth saxophone. Swift acknowledged his talent by extending her arm out to him near the end of the song, inspiring some well-deserved applause.
Watch Swift perform "Lover" and "False God" below.
Chat About Taylor Swift Stuns 'SNL' Audience With 'Lover' And 'False God': Watch