Billie Eilish Can't Believe How 'Mean' Fans Were About Potential BTS Collab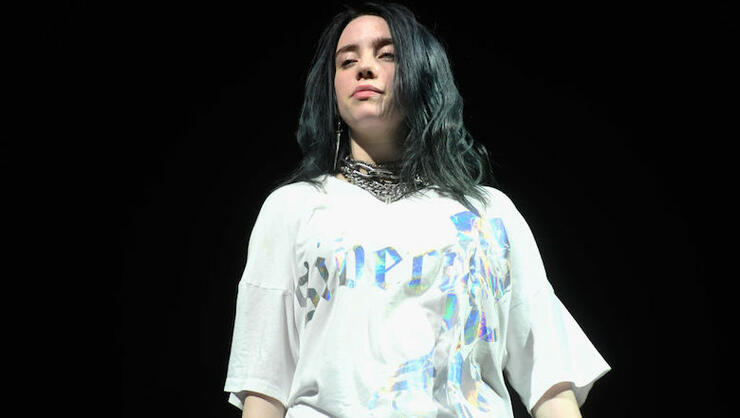 Before performing at Austin City Limits over the weekend Billie Eilish participated in an interview that involved some crowd interaction, only her fans didn't react the way she was hoping.
When the 17-year-old asked who she should work with, someone in the crowd shouted "BTS!"
"Should I?" she asked, to which the audience responded with shouts of "Yes!" but also quite a few no's. Mortified by the negative response, the "Bad Guy" singer held her hand up to her mouth before addressing fans. "Stop!" she pleaded. "Oh, my God, that is so mean. I'll listen to them. They're very nice, they've said some very nice things about me."
The fan who initially suggested the collaboration caught the whole moment on camera. Watch it all go down below.
BTS have expressed their appreciation for Eilish in the past. During an interview earlier this year, the K-Pop stars named her as an artist they'd like to work with soon. Group member Jungkook showed his true fandom when he posted a video on Twitter lip-syncing and dancing to "Bad Guy" that ended up going viral.
Chat About Billie Eilish Can't Believe How 'Mean' Fans Were About Potential BTS Collab