Brantley Gilbert On New Album And Monday Night Football Halftime Show Debut
By Blake Taylor
October 8, 2019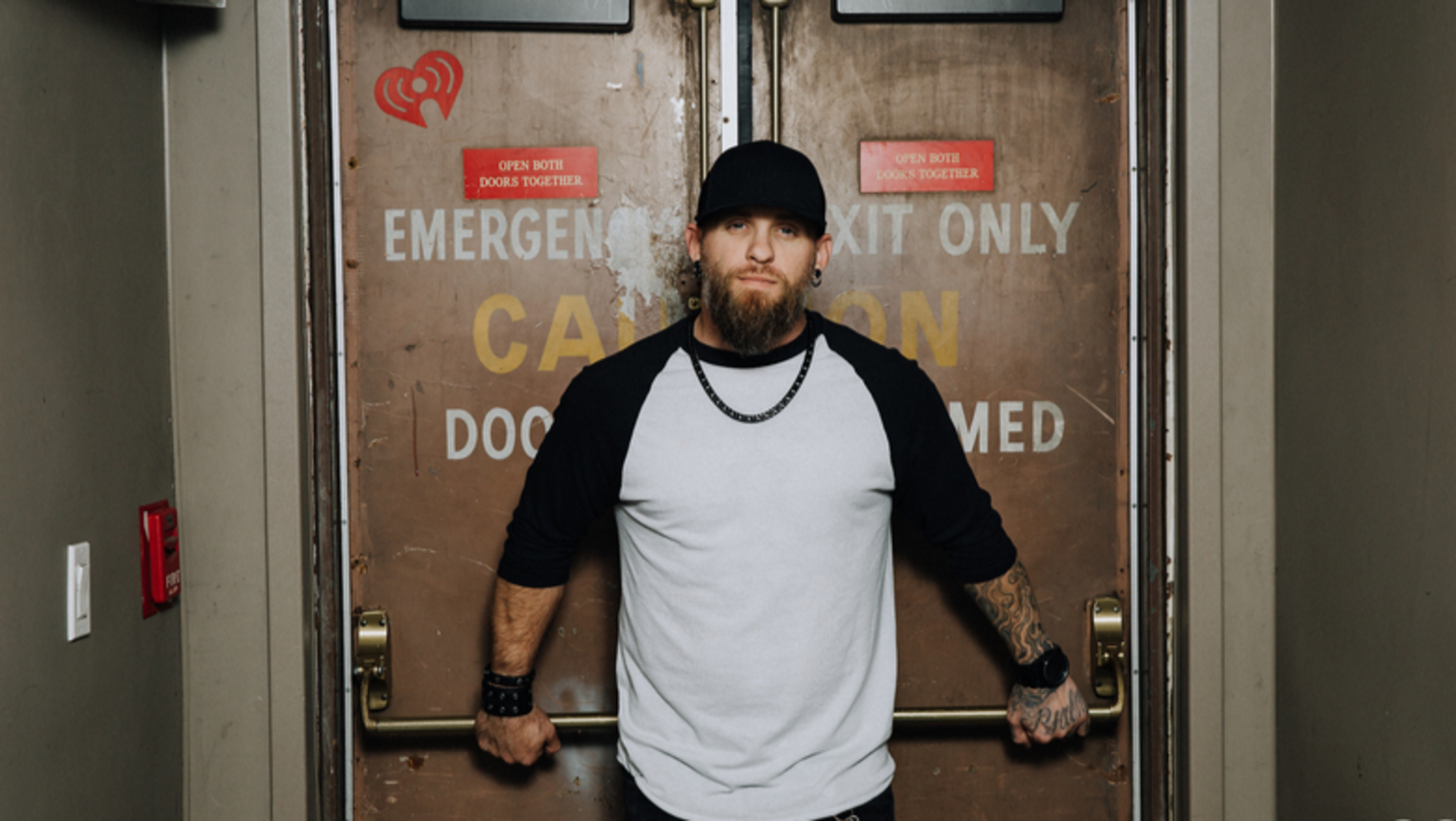 To celebrate the recent release of his fifth studio album, Fire & Brimstone, country music singer, Brantley Gilbert, gave a lively performance at the iHeartCountry Album Release Party in New York City. Gilbert performed a handful of fan-favorites from previous albums along with some brand-new tracks off Fire & Brimstone. In addition, fans who tuned in for the celebration go
Gilbert kicked off his set with a performance of his 2011 hit, "Country Wide" featured on his Halfway To Heaven album, followed up by a new song, which inspired the name of his upcoming 2020 tour, "Fire't Up." Gilbert describes the song simply as "rowdy" adding that it's a good one to get the party started.
"We're gonna have a lot of new stuff," Gilbert shares of the "Fire't Up Tour. "We have new music to bring to the table, plus bringing back some old stuff. So we're going to be switching some things in and out."
After getting the crowd all "Fire't Up" Gilbert then dropped some big news, sharing his plans to perform during half-time of the Monday Night Football game next week on October 14. "We actually, on Monday Night Football for the Green Bay Packers Game, we are playing the halftime show," he reveals to the crowd, adding, "It's going down." This is Gilbert's first time performing this halftime show, so be sure to tune in next week for the Lions vs. Packers game to see the country singer take over the big stage at halftime.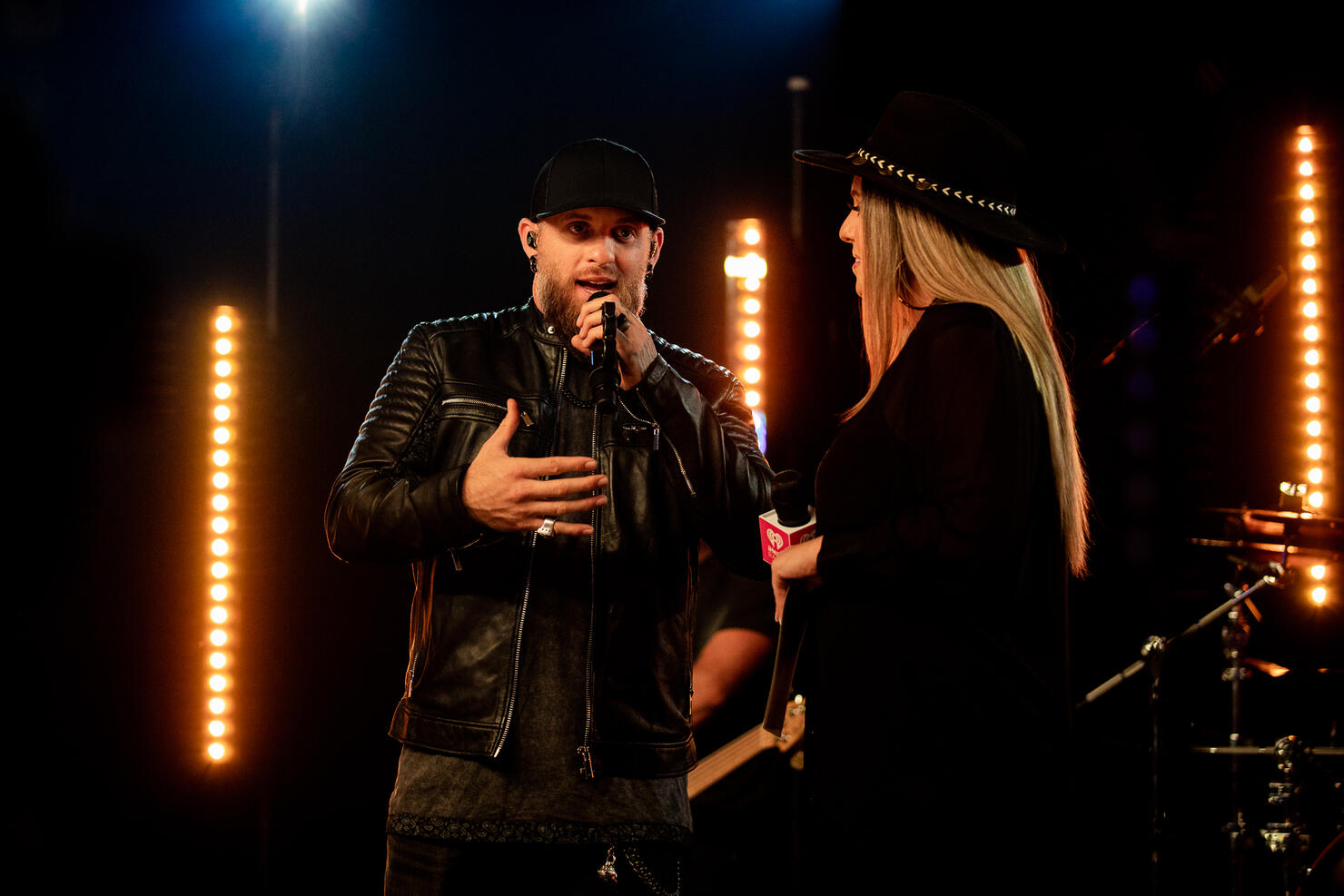 As if that wasn't enough of a surprise, immediately following this announcement, Gilbert invited fellow country artist, Lindsay Ell, out on stage to join him. "Y'all, we got a chance to do an awesome duet this year with the wonderful, young woman named Miss. Lindsay Ell," Gilbert says as Ell walks out on stage. The two then perform a duet of their collaboration released earlier this year called "What Happens In A Small Town."
After the collaboration, Gilbert then transitioned into a more serious tone and he took his hat off and played "One Hell Of An Amen," dedicating the performance to the men and women who serve our country. Following the heartfelt tribute, he then performed known fan-favorites including "Bottoms Up," "Small Town Throwdown," "Dirt Road Anthem," and "Kick It In The Sticks." Additionally he played a Five Finger Death Punch song that he appeared on titled, "Blue One Black."
Throughout the night Gilbert talked about his journey into fatherhood, sharing that those experiences are reflected in his new album. Additionally, he also brings attention to his "amazing" wife and their beautiful love story.
"I talk about my amazing wife at home and for those of you who don't know, we've got a long history," Gilbert explains. "And in the beginning, let's just say that her mama wasn't buying any of my records, she wasn't the biggest fan in the world but thank God I turned over some leaves, some things changed and that's not the case anymore."
"I'm so proud of the love story we have together, I'm proud of every song I've written about her, and I'm proud of her, just as a woman, as a mom and as a wife," Gilbert adds. "So I'm going to share this song with y'all tonight, this is kind of our journey, word for word and play by play," he says before diving into a new song off Fire & Brimstone called "Bad Boy." The heartfelt love song can be seen below along with the complete track list from Gilbert's exciting album release party.
"Country Wide"
"Fire't Up"
"What Happens In A Small Town"
"One Hell Of An Amen"
"Bottoms Up"
"Not Like Us"
"Small Town Throwdown"
"Dirt Road Anthem"
"Bad Boy"
"Blue On Black"
"Kick It In The Sticks"
Photo: Rachel Kaplan for iHeartRadio