Epic Gender Reveal Fail: Balloon Doesn't Pop, Floats Away & Dad Falls Hard
By Dave Basner
October 7, 2019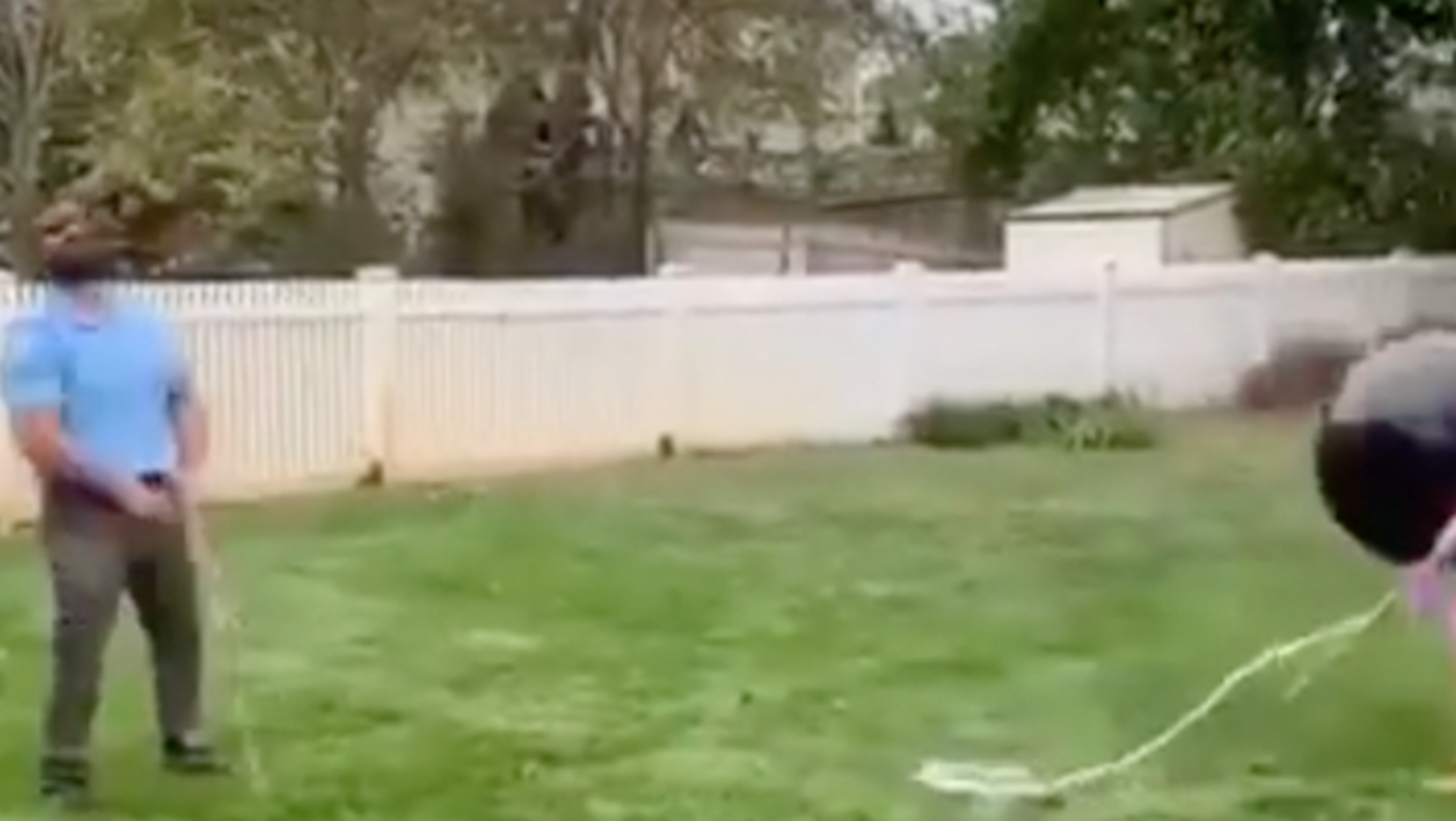 It's pretty surprising that people still choose to do gender reveals. Sure, it's a fun way to find out if you are having a boy or a girl, but so often they seem to go wrong. People wind up being hit with baseballs or family members get injured or grandmas release a slew of profanities or kids ruin the surprise. However, even when there is an issue, usually it's just one little blip that gets forgotten about amid the excitement of the reveal. That's not what happened at one couple's gender reveal though. In fact for them, everything that could go wrong, does go wrong, and it was all captured on video.
Things first go awry when the balloon that's supposed to pop and rain down either blue or pink confetti doesn't burst when the mom and dad-to-be hit it. Then, after multiple attempts, the balloon gets loose and starts to float away. The pair chase it but it's too high. The soon-to-be-father attempts to scale a fence to pull it in but only winds up falling down. The video ends with him on his back as everyone looks toward the sky as the balloon floats away.
No word on the gender of their kid, but perhaps a distant neighbor has the answer.
Photo: YouTube