Jeffrey Dean Morgan & Hilarie Burton Are Married: See Their Wedding Photos
By Paris Close
October 8, 2019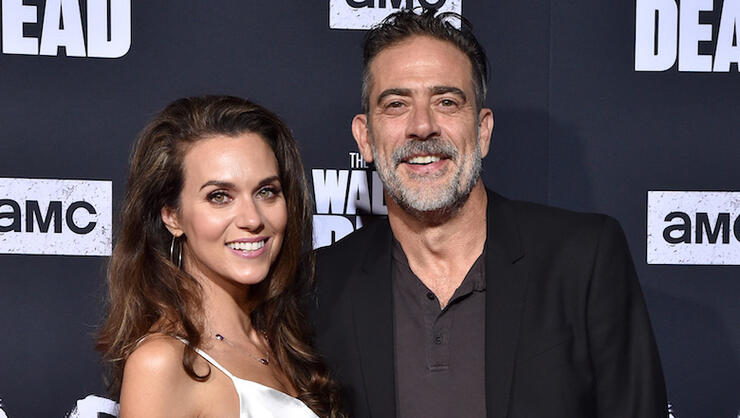 After 10 years as a couple, Jeffrey Dean Morgan and Hilarie Burton have wed.
The longtime lovebirds tied the knot in an "intimate" ceremony on Saturday (October 5), as revealed in a series of black-and-white wedding photos the newlyweds shared on Instagram this week. "This past weekend was the best of my entire life," the One Tree Hill alum captioned one snapshot. "WE GOT MARRIED! For real."
Much has been speculated about the pair since they started dating in 2009. Most of which neither Burton nor Morgan have felt the need to address or clear up — until now. "We've lived as husband and wife for a decade. We've built a family, and a farm and found our community," she added. "For years, publications have reported that we got married in 2014 or 2015 and that I've been married and divorced before. All untrue."
"Here's the God's honest fact: From the moment I met @jeffreydeanmorgan, he was my husband. Rather than make vows right out of the gate, we lived them. For over ten years. The good times and the bad," Burton continued. "Standing up there with our children at our sides - celebrating all that has been - was bliss.I love you Jeffrey. I love our intimate group of friends and family who joined us. I love the various circles of loved ones who have supported us over the years.It was private and magical and everything I dreamed.So yeah. I'm Mrs. Morgan.10.5.19"
The Walking Dead star, admittedly speechless after marrying the woman who makes him feel like "the luckiest man in the world," also revealed that actors Jensen Ackles and Norman Reedus performed at the event, which was later followed by "the party of the century."
"It was, without a doubt... the best day of our lives," he wrote. "Just never knew that it could be so damn perfect."
Chat About Jeffrey Dean Morgan & Hilarie Burton Are Married: See Their Wedding Photos