More Than 1 Million Californians Could Lose Power Due to Wildfire Threat
By R.J. Johnson - @rickerthewriter
October 9, 2019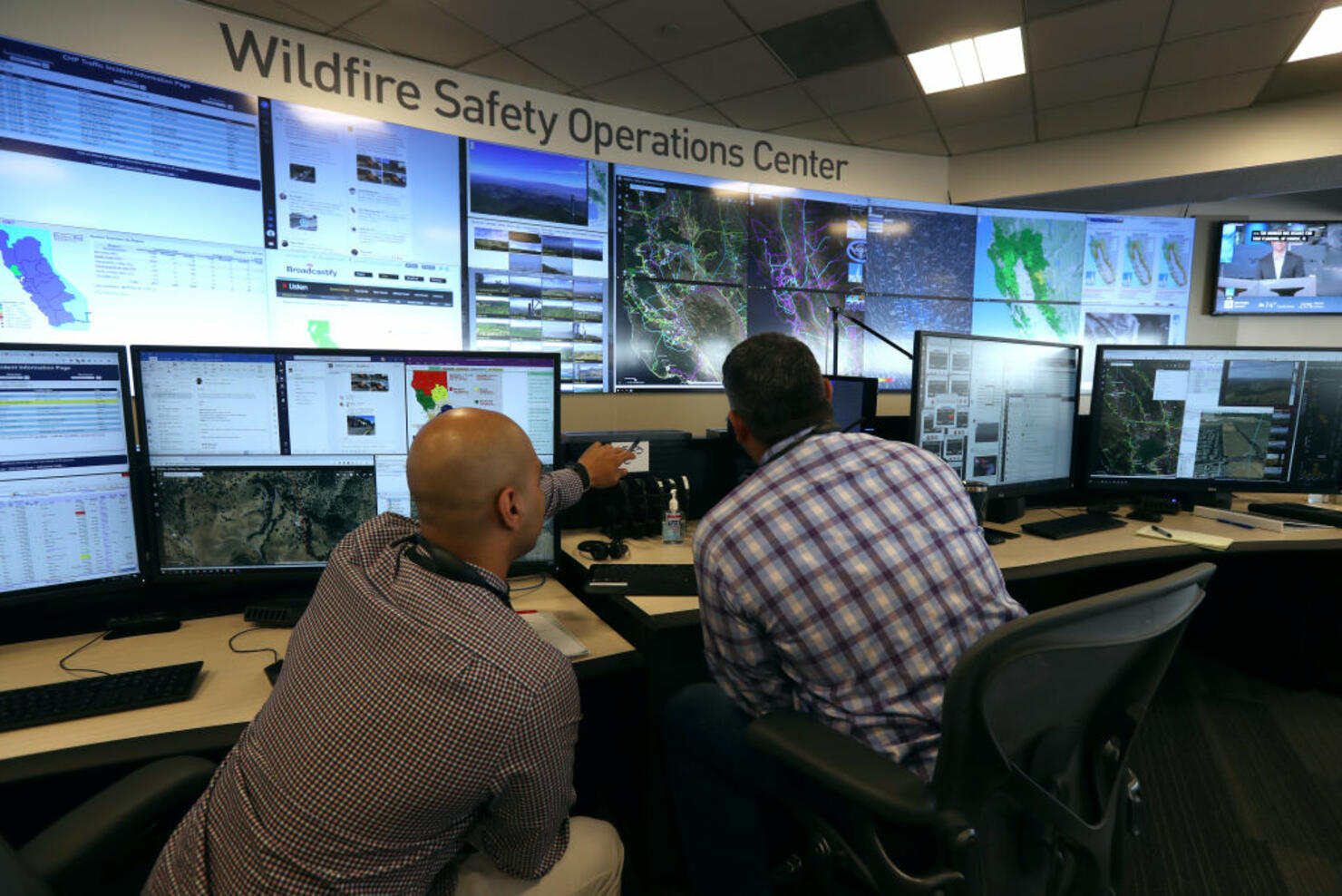 More than 1 million Californians could lose power over the next few days as utilities across the state begin shutting off the electricity in an attempt to prevent power lines from sparking a potentially devastating wildfire.
The Pacific Gas & Electric Company said Wednesday it began shutting off power to more than 500,000 customers as they implement the first phase of a "public safety power shutoff." Later this afternoon, a second phase of shutoffs is scheduled that would affect another 234,000 customers. That phase includes residents living in the San Francisco Bay area, including those in Alameda, Contra Costa, Santa Clara and San Mateo counties.
The utility warned that some customers may be affected by the power shutoffs even though they're nowhere near areas experiencing extreme weather conditions because the lines that bring them electricity rely on "power lines working together to provide electricity across cities, counties and regions."
"The safety of our customers and the communities we serve is our most important responsibility, which is why PG&E has decided to turn power off to customers during this widespread, severe wind event. We understand the effects this event will have on our customers and appreciate the public's patience as we do what is necessary to keep our communities safe and reduce the risk of wildfire," said Michael Lewis, PG&E's senior vice president of Electric Operations.
Power shutoffs could ultimately affect customers across 34 counties in the northern and central parts of the state. The utility warned that some in some cases, customers could experience outages for several days.
Power lines were blamed for one of the worst fire seasons in 2017 and 2018 after dozens of wildfires across the state burned hundreds of thousands of acres, leaving dozens dead and thousands more homeless. Pacific Gas & Electric reached an $11 billion settlement to cover claims for the California wildfires after the utility declared bankruptcy due to the lawsuits.
The risk for large fire spreads will be present across portions of California and parts of the Four Corners/central Rockies regions tomorrow, Wednesday October 9th. Please stay tuned for forecast updates. pic.twitter.com/Pp0Tibadcf

— NWS SPC (@NWSSPC) October 8, 2019
Despite the fact that the extreme fire risk is only forecast to last through Thursday afternoon, residents are being asked to prepare "for an extended outage." Utility crews won't be able to inspect any power lines that might be damaged and restore electricity until after the severe weather has passed.
The National Weather Service issued an urgent warning on Tuesday about extreme fire weather conditions as strong winds and low humidity created the "potential of rapid spread of fire."
Southern California residents, who are also experiencing fire weather conditions, were also warned by Southern California Edison that more than 106,000 residents and businesses could lose power in parts of Los Angeles, San Bernardino, and Riverside counties. Other areas, including Ventura county and parts of Kern, Tulare, Inyo and Mono counties could lose power as well.
The utility says no power has been shut off to those residents yet.