Kelleigh Bannen Exposes All Our 'Favorite Colors' On New Album
By Lauryn Snapp
October 11, 2019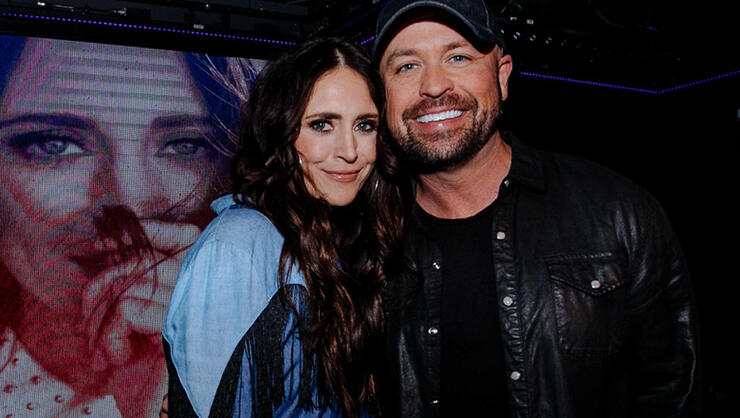 Country darling, Kelleigh Bannen is here with a new album, 'Favorite Colors' and her resounding message needs to be heard immediately.
Known for her brilliant wit, lighthearted sass, and musical fierceness, Kelleigh pours her heart out in lyrics that weave themselves into her irresistible songs. Her "shoot it to you straight" approach to songwriting has garnered a groundswell of support from fans, industry, and Cody Alan.
"As support for more new female voices in country music grows, everyone should hear Kelleigh Bannen!" says Cody. "When I discovered her music, I immediately loved the clever, insightful lyrics she writes. Plus, she's got the voice to back up the empowering messages of her music. Combine that with some killer production, mixed with a little on-stage sass, and you realize why Kelleigh's new album, 'Favorite Colors', is a must-listen.
Stream Kelleigh Bannen's 'Favorite Colors' album today by clicking the iHeart playlist below! Let Cody Alan know what you think of this smoky, soulful songstress on Twitter at @CodyAlan.
Kelleigh Bannen's Favorite Colors track list:
"Damn, I Still Love You" (Kelleigh Bannen, Will Bowen, Scott Stepakoff)
"Deluxe" (Bannen and Danielle Blakey)
"Boys Don't Cry" (Bannen, Todd Clark, Jason Saenz)
"Diamonds" (Bannen, Stepakoff)
"Your Favorite Colors" (Bannen, Bowen)*
"The Joneses" (Bannen, Clark, Travis Wood)**
"Suit" (Bannen, Claire Douglas, Dallas Wilson)
"Faith In You" (Bannen, Clark, Sean Van Vleet)
"Sleeping Alone" (Bannen, Bowen)*
"John Who" (Bannen, Bowen, Christopher Rafetto)
"Haters" (Bannen, Jennifer Hanson, Jason Lehning)
"Time Machine" (Bannen, Mark Trussell)
"Happy Birthday" (Bannen, Claire Douglas, Wilson)
"Long Shadow" (Bannen, Bowen, Tia Sillers)*
*Produced by Will Bowen **Produced by Todd Clark
Photo Credit: Catherine Powell / Kelleigh Bannen.
Chat About Kelleigh Bannen Exposes All Our 'Favorite Colors' On New Album