Kane Brown's Staples Center Show Postponed After Drummer's Death
By Blake Taylor
October 15, 2019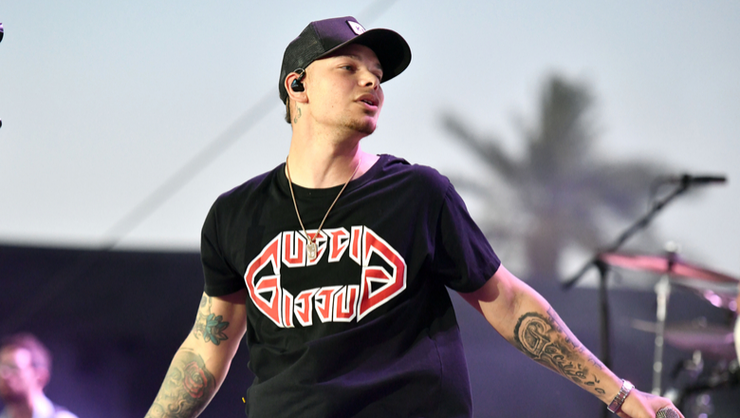 Kane Brown's sold-out show scheduled for Friday (October 18) at the Staples Center in Los Angeles has been postponed until January due to the death of the singer's drummer, Kenny Dixon in a car accident.
This show, which completely sold out within an hour and a half after going on sale, was Brown's first as an arena headliner. He was one of several acts scheduled to perform as a part of the 20th anniversary celebration of the Staples Center.
The new show time will be on January 9, 2020. All tickets previously purchased for the October 18 date will be honored at the new time. "Our heartfelt condolences go out to Kane, his entire team and the family of his long-time drummer Kenny Dixon for their loss for this weekend," the Staples Center said in a statement shared to Twitter.
Brown also shared the news directly to his fans on social media writing, "I want to thank everyone for your outpouring of support and understanding and working with us as we reschedule the @STAPLESCenter 20th Anniversary show that was scheduled for October 18, 2019. The new show date will be January 9, 2020- thank you for your thoughts and prayers."
This news follows up Brown's heartfelt post tributing his longtime drummer shared on Sunday (October 13). "Love you so much dude!!! You started all of this with me from the start in 2015 when no body else believed we would make it out of Chattanooga playing for 500 people and your last show was in a Fn Stadium my guy," he writes to Instagram. "I know u will be watching over us with that red neck [sic] accent that we all love and you will never be replaced bro!!! I promise u that!!"
Dixon leaves behind a fiancee, Sarah Hedrick, and 3-year-old son, Levi James. According to the Ponders Funeral Home, Dixon's funeral is set for Sunday, October 20.
Chat About Kane Brown's Staples Center Show Postponed After Drummer's Death