Off-Duty NYPD Cop Arrested After Pointing Gun at Karaoke Bar Waitress
By R.J. Johnson - @rickerthewriter
October 14, 2019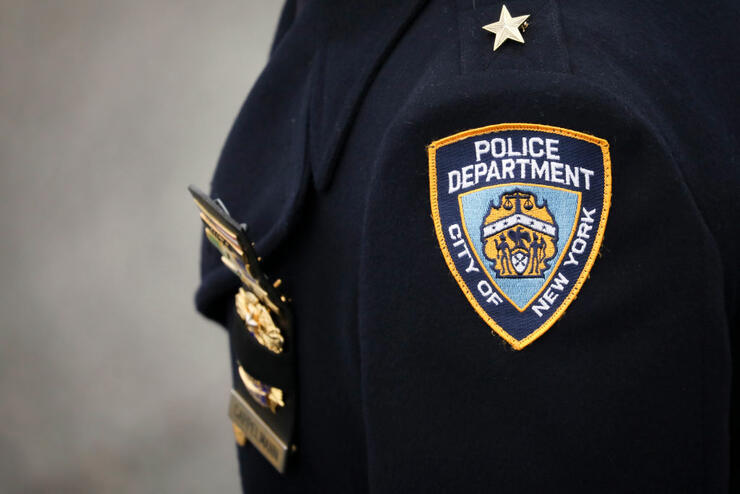 A New York Police Department officer has been arrested after he allegedly pointed his gun at a server's face while off-duty at a Karaoke bar in Queens last week, NBC News reports.
According to law enforcement sources cited by the station, NYPD Officer Hyun Kim and an unnamed sergant were at the karaoke bar last Tuesday when a server noticed Kim's gun and asked whether he was a "gangster" sources told the New York Post. Kim replied that he was a cop and the man sitting next to him was his boss.
That's when he allegedly pulled out his service weapon, racked it, loading a bullet in the chamber, and pointed it at her, sources cited by NBC say. At the same time, the magazine and bullets fell out of the weapon and hit the ground.
The waitress rushed back to report the incident to her boss. When he emerged from the back to speak with the two cops, Kim was allegedly pointing the firearm at the head of another waitress. The two cops argued briefly with the owner, before agreeing to leave.
The Post reports that surveillance video from the incident showed Kim and his supervisor left the magazine and bullets behind.
The waitress and the manager reported the incident to the precinct station house.
The department suspended Kim without pay on Saturday following a report on the incident and charged him with two counts of menacing. The NYPD sergeant with Kim at the time was also suspended without pay the report says.
Kim is due back in court on Oct. 28 for an arraignment hearing, a spokeswoman for the Queens District Attorney's Office said.
Photo: Getty Images
Chat About Off-Duty NYPD Cop Arrested After Pointing Gun at Karaoke Bar Waitress