Carrie Underwood Invites Talented Fan Onstage To Rap With Her
By Blake Taylor
October 15, 2019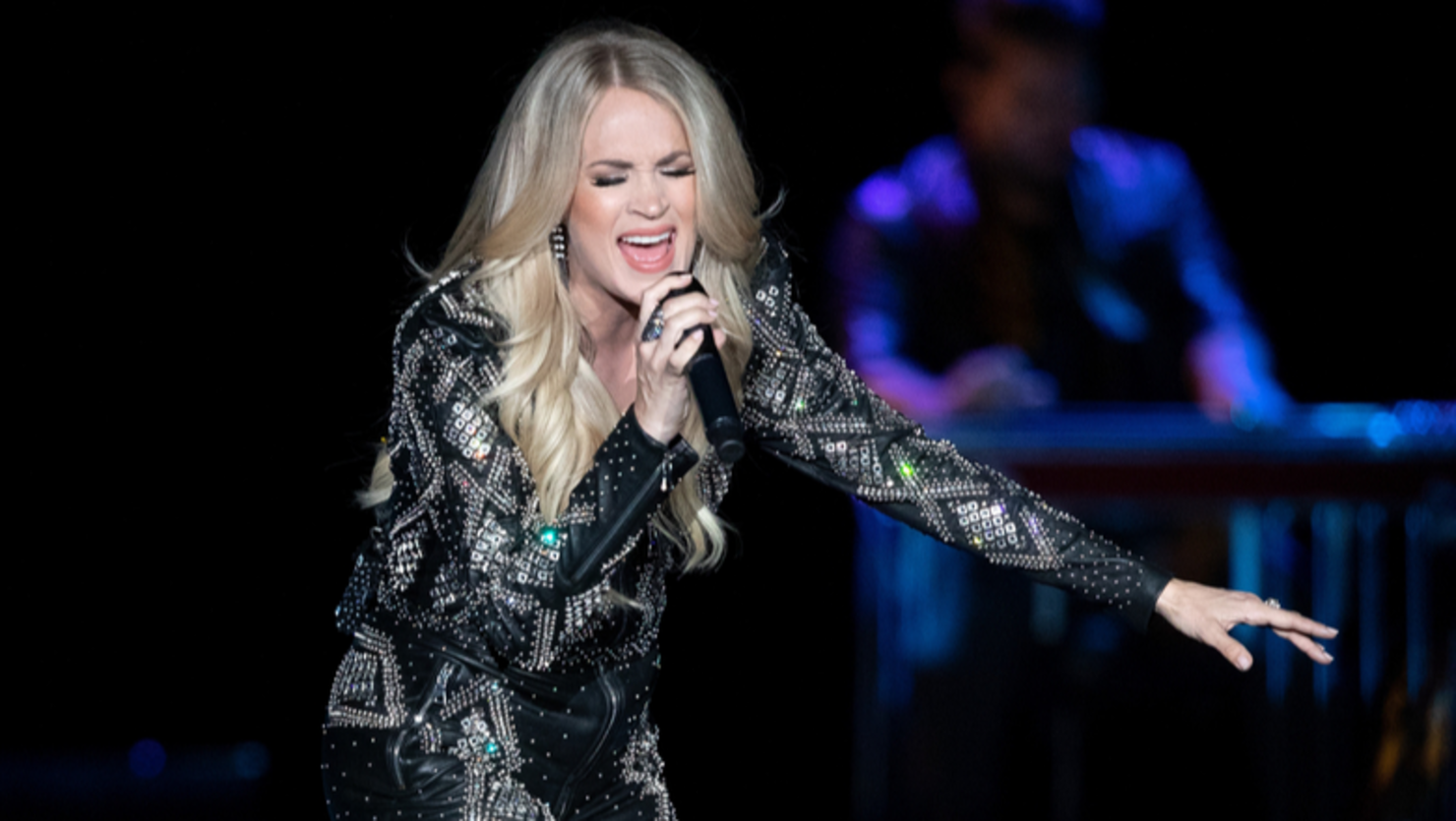 Carrie Underwood gave this fan a night they will never forget! During one of her shows in Boston at TD Garden on Thursday (October 10), Underwood invited a fan named Chuck Choi up to the stage with her to rap on her song "The Champion."
Choi had previously sent a video to Underwood after she asked fans to give their best champion stories. The video he sent in explained his story and journey to learning English. Choi, a current resident of Boston, shared that he used hip hop to learn the new language.
"I learned English through listening to Eminem the rapper," the fans said in his video. "It'd be an honor for me to stand on the stage with you."
After seeing the video, Underwood reached out to Choi to offer him the chance to rap with her onstage during her "Cry Pretty Tour" stop in his hometown. When the time came around, Choi joined her the country star onstage to rap Ludacris' parts from "The Champion."
"Chuck is a champion, because when he moved to the U.S., he didn't speak any English," Underwood announced to the crowd prior to calling him up. "He chose to keep a good attitude, and learned to speak the language by listening to Eminem. Chuck says his experience has taught him that nothing is impossible, and you can overcome any struggle with a positive attitude."
Following the show, Choi talked to People about the unforgettable night.
"Carrie was so fun to perform with, and I got so hyped up to the point where my glasses fell off," Choi said. "Carrie was very nice and picked up the glasses for me! As I was leaving the stage, everyone was cheering for me, asking to take pictures. I couldn't get out of the arena for about 40 minutes. It was an experience I'll never forget. Thanks to Carrie's crew, I'll never forget feeling like a superstar."
Underwood is currently out on the road for her sixth headlining tour, "Cry Pretty 360 Tour," wrapping up at the end of October.