'CMT Artist of the Year' Luke Combs Reflects On 2019
By Lauryn Snapp
October 15, 2019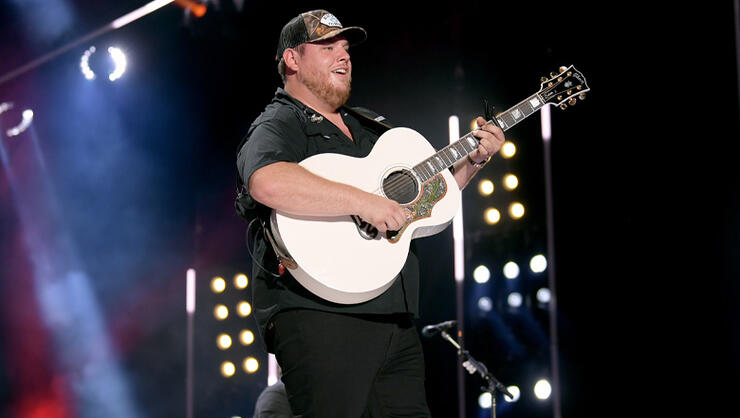 What does Luke Combs say is his favorite memory of 2019? Ahead of 'CMT's Artist of the Year' event, Luke joined Cody Alan in the studio to reflect on his massive year.
Watch the video to hear what he had to share.
BONUS: Listen to Luke and Cody's full conversation by clicking HERE. Cody Alan's Cody Cast Podcast is available on-demand everywhere podcasts are heard.
"2019 CMT 'Artist of the Year'" honorees include Carrie Underwood, Dan + Shay, Luke Combs, Kane Brown and Thomas Rhett, as well as Breakout Artist of the Year winner Ashley McBryde and Artist of a Lifetime honoree Reba McEntire.
RELATED: CMT's 'Artist Of The Year' Performers and Presenters Revealed.
Be sure to tune in and watch the CMT' Artist of the Year' special airing LIVE from Nashville's Schermerhorn Symphony Center on Wednesday, October 16, at 8 pm ET/PT on CMT. Follow along and go behind the scenes with Cody Alan by following along on Instagram at @CodyAlan.
Photo Credit: Getty Images.
Chat About 'CMT Artist of the Year' Luke Combs Reflects On 2019