Travis Scott Will Most Likely Need Knee Surgery After Onstage Fall
By Peyton Blakemore
October 15, 2019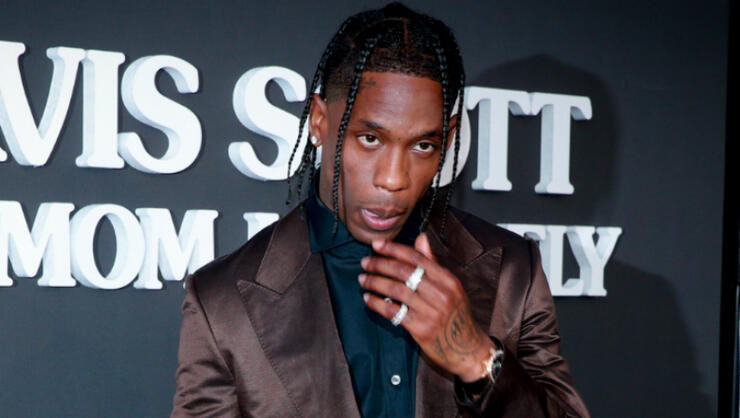 Travis Scott's onstage fall at Rolling Loud wasn't as bad as he thought it was — he said he broke his knee — but it was close.
According to TMZ, Travis was diagnosed with a dislocated knee, specifically a "stretch or tear in the patellar tendon," and all signs point to him having to go under the knife to fix it.
As previously reported, the "Highest In The Room" rapper took a nasty fall during his set at Rolling Loud Festival in New York City Saturday (October 12). While the 28-year-old rapper performed his hit "BUTTERFLY EFFECT," he "jumped up and landed wrong on his right knee," ultimately tumbling to the ground, as seen in video captured by TMZ.
After the fall, it was clear that Travis was in pain as he could barely move around the stage. Despite the injury, the "SICKO MODE" rapper continued to perform, even as members of his crew jumped on stage to check on him.
Travis did, at one point, tell the crowd he thought he broke his knee, but that didn't stop him from delivering an unforgettable show as he told the audience: "Nothing can ever stop this show."
While nothing could stop his show on Saturday, an insider said Travis may have to put things on hold if he does have the surgery. However, nothing's set in stone as of yet since doctors are waiting "another day or two before conclusively deciding if surgery's needed, or if the knee can just heal on its own."
Surprisingly, Travis is reportedly hoping to go under the knife so he can get back to full health as quickly as possible to not only perform but to play basketball, TMZ reports. Sources told the outlet, Travis gets on the court quite a bit and wants to be able to hoop again.
Chat About Travis Scott Will Most Likely Need Knee Surgery After Onstage Fall