Underage Man Busted Using Fake 'McLovin' ID To Get Into Iowa Bar
By R.J. Johnson - @rickerthewriter
October 15, 2019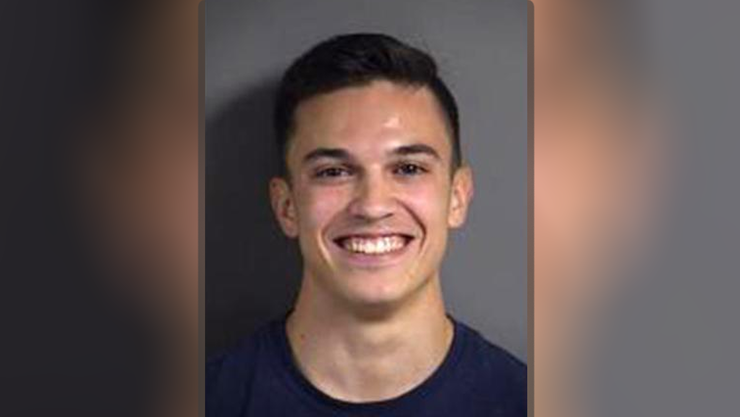 A 20-year-old man who was allegedly sipping vodka in a downtown Iowa City bar on Friday night was arrested by police after he was caught with a fake driver's license featuring a character from the 2007 teen comedy, 'Superbad.'
Daniel Burleson, 20, of Des Moines, was spotted by police holding an adult beverage inside a downtown Iowa City bar on Friday (Oct. 11) around 12:30 a.m. When cops asked Burleson for an ID to prove he was old enough to drink, the 20-year-old initially refused to show them his ID. According to the criminal complaint about the incident, at one point, Burleson admitted to police he'd been sipping vodka when the cops caught him drinking.
Eventually, Burleson showed the cops his actual ID, which showed he was still too young to be drinking inside the bar. He told cops he didn't have a fake ID, but as he was searching through his wallet, the officer spotted the same Hawaiian ID used by Christopher Mintz-Plasse's character in the 2007 teen comedy, 'Superbad.'
The bogus ID contained the name 'McLovin' with a date of birth of June 3, 1981, which Burleson told cops he'd purchased off of Amazon.
McLovin was a character in the film, which focused on the misadventures of teenagers attempting to purchase alcohol for a high school party.
Burleson smelled strongly of alcohol, had slurred speech and bloodshot and watery eyes. He refused a post-arrest breathalyzer test, the criminal complaint states.
Burleson was charged with public intoxication as well as possession of a fictitious license, ID card or form. He was taken to the Johnson County Jail where he was later released on his own recognizance. He's due back in court on Oct. 21.
Photo: Johnson County Jail
Chat About Underage Man Busted Using Fake 'McLovin' ID To Get Into Iowa Bar