Fans Claim Drugs Are Visible In Jennifer Aniston's First Instagram Photo
By Dave Basner
October 17, 2019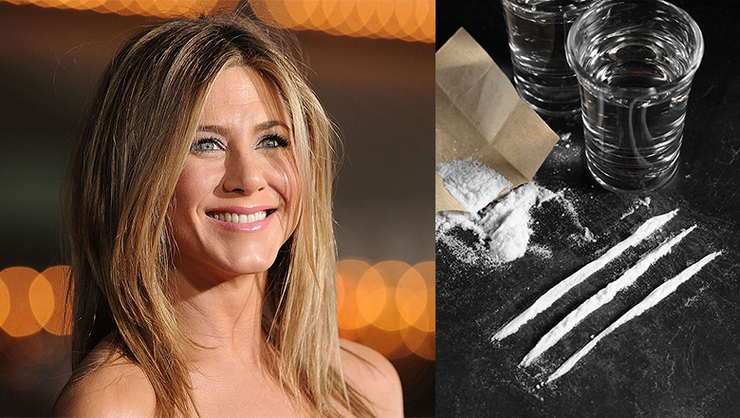 This week, Jennifer Aniston joined Instagram and in doing so, broke a Guinness World Record, becoming the fastest user to reach one million followers on the app, hitting the mark in a mere five hours and 16 minutes. She went on to amass over 12 million followers since then, but with that many people looking at her photos comes a fair amount of scrutiny, and even though the actress has only posted one picture in her short time on the 'gram, some fans are sure they've spotted something shocking in that photo.
The pic shows Jen and her Friends castmates together, but a few followers feel more than just her former costars are in it. They are certain there are drugs visible in the picture.
It's hard to see in the original, but the wannabe detectives claim that the substance on the iPhone on the table is cocaine.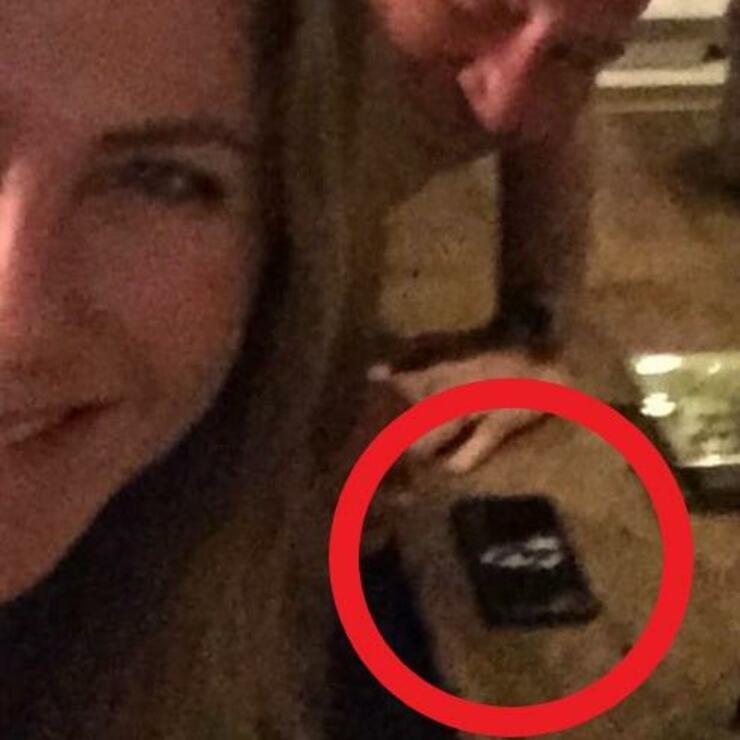 While it seems pretty unlikely, the believers are fairly sure it's drugs.
The lines of coke on top of the iphone in Jennifer Aniston's first Instagram picture is one hell of a way to make your social media debut. https://t.co/5mLshMlNxL

— 𝖕 𝖆 𝖔 𝖑 𝖊 𝖙 𝖙 𝖊 (@deviIette) October 16, 2019
jennifer aniston joined instagram with a reunion picture of the friends cast but forgot to edit out the cocaine in the picture this is the best day of my life

— spooky tay (@calumbrllaaca) October 17, 2019
I never watched friends but i think we should let jennifer aniston do coke in peace

— percocet peat (@PaniniPressPeat) October 16, 2019
i only bought aveeno because jennifer aniston is their spokeswoman, and yes before you ask, if jen aniston was a spokes person for cocaine i would infact buy it..

— ☶ ᏠᎯᎦ (@jas_funk) October 11, 2018
More level-headed minds are convinced that the white stuff isn't coke rather just the reflection of overhead lights. You can actually see a similar reflection on other shiny surfaces in the pic, like the tray near Matthew Perry's face.
Remarkably, the actress's reps have responded to requests for a comment on the substance and they confirmed it is indeed "a reflection of an overhead light fixture." Still, the believers aren't convinced.
You can follow Aniston on IG here.  
Chat About Fans Claim Drugs Are Visible In Jennifer Aniston's First Instagram Photo