Maddie & Tae Drop 'Everywhere I'm Goin'' EP As Part Of Upcoming Album
By Blake Taylor
October 18, 2019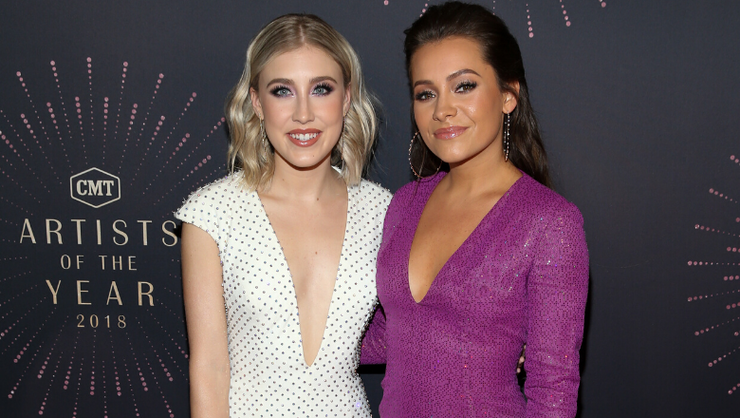 Country music rising duo, Maddie & Tae just released their new EP, Everywhere I'm Goin'. The five-track project serves as Part Two of their three-part full length album, following up their debut EP, One Heart To Another.
The project, co-written entirely by the duo's Maddie Marlow and Taylor Dye, is led by the previously released track, "Bathroom Floor." The EP also features a collaboration with fellow country music singer and former tour-mate, Dierks Bentley on "Lay Here With Me."
"We are so excited to keep telling our story through this next collection of songs," Marlow says. "We are so proud to have co-written all of these songs as well. This project as a whole is super personal, but these five songs in particular take you on an even deeper dive into our lives."
"We were absolutely blown away by the reaction to the first part of the album," added Dye. "Hearing our fans relate to our stories is something that will never get old. We can't wait to continue to show more of our hearts and journey through this next chapter of music."
Maddie & Tae are currently out on the road opening up for country star Carrie Underwood on her "Cry Pretty 360 Tour," running through the end of October.
Everywhere I'm Goin' tracklist:
"Everywhere I'm Goin"
"Trying On Rings"
"Lay Here With Me" featuring Dierks Bentley
"Ain't There Yet"
"Bathroom Floor"