Sam Adams' New Utopia Beer Is Illegal In 15 States
By Bill Galluccio
October 19, 2019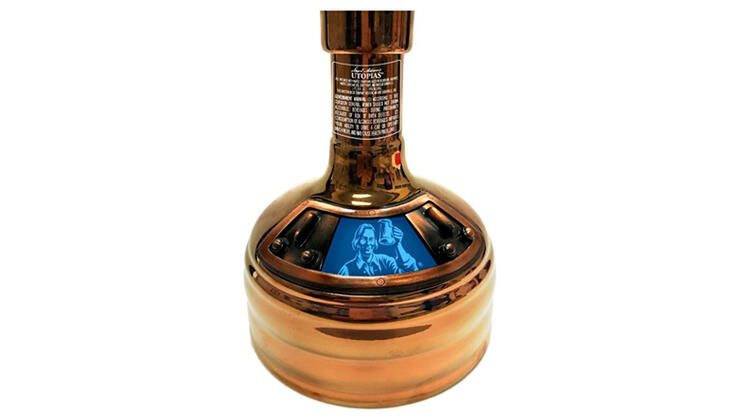 Samuel Adams' newest craft beer is so strong that it is illegal in 15 states. The 11th beer in the Utopia line is a blend of previous Utopia beers that have been aging in various barrels and has a staggering alcohol content of 28 percent by volume.
That means that if you live in Alabama, Arkansas, Georgia, Idaho, Missouri, Mississippi, Montana, New Hampshire, North Carolina, Oklahoma, Oregon, South Carolina, Utah, Vermont, or West Virginia, you will have to go on a road trip to get your hands on the limited-edition beer.
Samuel Adams only brewed 77 wooden casks of the beer, which were bottled in a custom, 25.4-ounce ceramic decanter designed to look like a copper brew kettle. 
If you are lucky enough to find the Utopia beer, Sam Adams suggests pairing it with clam chowder, fish and chips, or mango chicken chili. For desert, they recommend a pineapple upside-down cake or fruit-topped bread pudding.
The suggested retail price is $210, but it could higher depending on where you live. It will be available on tap for the first time on November 15 at the Samuel Adams taproom in Cincinnati, Ohio.
Photo: Sam Adams