Kesha Pays Homage To 'The Shining' In Trailer For New Album 'High Road'
By James Dinh
October 21, 2019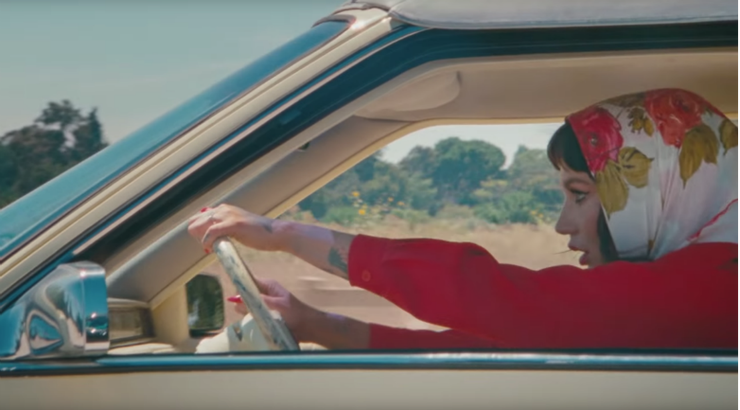 Kesha's comeback continues with the official trailer for her new album, High Road, and it includes a homage to horror classic, The Shining.
In the almost-two-minute clip, which dropped on Monday (October 21), the pop star's sit-down interview is intercut with vintage footage of what looks like a travel PSA. "I've seen the light: life is like driving across the country in a pretty small Astrovan, with your whole family in it, for 90 years," the singer, 32, tells viewers. "Because I think life is a vacation from where we go when we die."
As she previously teased in her cover story for Billboard magazine, the upcoming record will hear Kesha hark back to her electro/pop roots, but we all know the reason for Rainbow's candid exploration into deeper subject matter. "When I wrote Rainbow, I was in a very different headspace," she admits. "I had to address some very serious things. But now, on my new record, I revisit my roots of pure and utter debaucherous joy. Kesha got her balls back, and they're bigger than ever. So have a good time while you're on this road trip from Hell."
Throughout the trailer, clips of what sounds like several different tracks play for viewers, but it also features a homage to the twins from The Shining, a supermarket aisle filled with cereal titled "Magic Cereal" and more. Among the reported collaborators for her upcoming album include Jeff Bhasker, Macklemore's Ryan Lewis, Imagine Dragons' Dan Reynolds, Justin Tranter, Tayla Parx and fun.'s Nate Ruess. The set is tentatively scheduled for release in December.
Chat About Kesha Pays Homage To 'The Shining' In Trailer For New Album 'High Road'