Hallmark-Themed Monopoly Is Dropping Just In Time For Christmas
By Emily Lee
October 22, 2019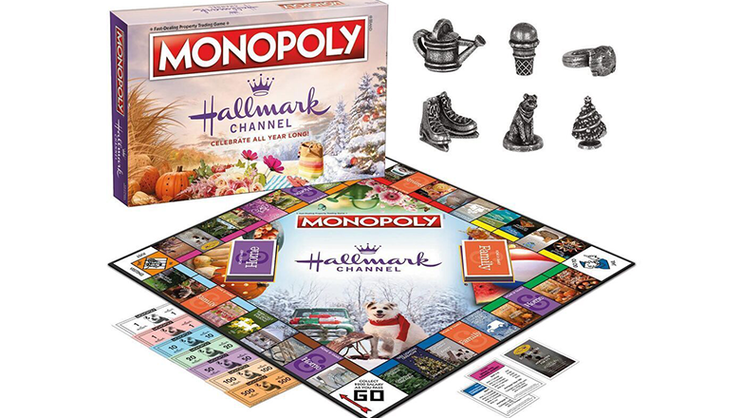 As all Hallmark Channel fans know, the annual Countdown to Christmas starts on Friday (October 25). The Countdown to Christmas isn't the only thing Hallmark has planned for Friday, though, as they've just announced their releasing Hallmark-themed Monopoly. While it's not entirely Christmas themed, this new board game will make the perfect holiday gift for the Hallmark fan in your life.
Like regular Monopoly, the Hallmark-themed version is for 2-6 players and you'll still be trying to snatch up valuable real estate. Where it differs, however, sthe type of real estate you'll be vying for. Forget the Boardwalk and Park Place. You're going to find a Christmas tree farm and a holiday bakery on the board instead. Replacing the "Chance" and "Community Chest" cards are "Home" and "Family" cards. Instead of dropping Monopoly money "houses" and "hotels," you'll be purchasing cozy "cottages" and "inns." Just like the ones in your favorite Hallmark movie.
Other fun theming in the game, which retails for $39.99 on Hallmark's site, include the network's white dog mascot emblazoned on the play money and a When Calls the Heart railroad. While Hallmark is most famous for their Christmas movies, the game includes shows and films from every season.
There's an important question we all must answer, though, before this board game drops. What are we more excited for: Hallmark-themed Monopoly or the Countdown to Christmas movie marathon?
Photo: Getty