Lauren Alaina Dances In Stepdad's Honor To New Song 'The Other Side'
By Blake Taylor
October 22, 2019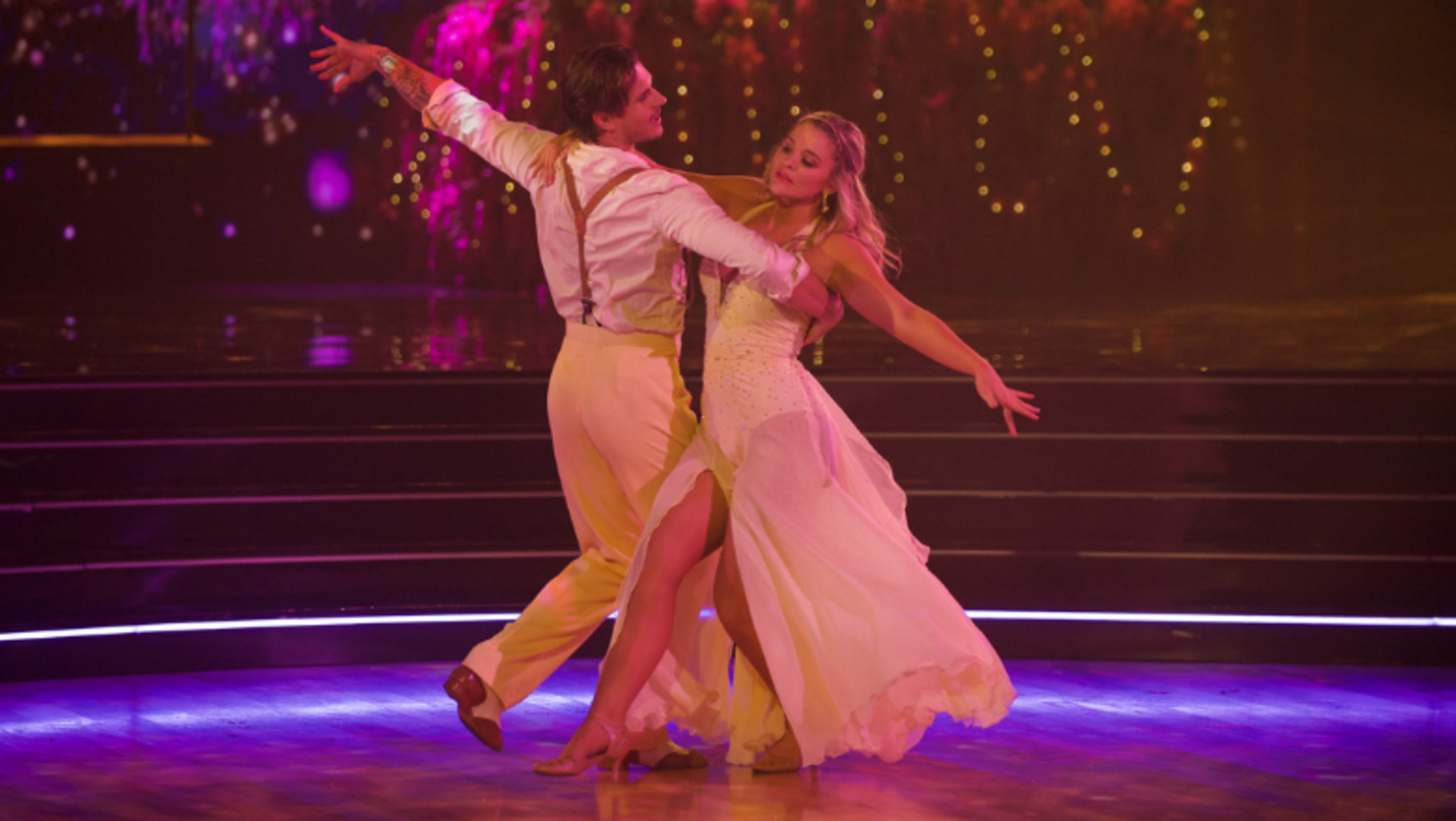 It's been one year since Lauren Alaina's stepfather, Sam Ramker, died following a battle with Stage IV cancer. On Monday night (October 21), as a tribute, the country singer dedicated her Dancing with the Stars performance to him, dancing to a new song she wrote in his honor.
Alaina and her dance partner, Gleb Savchenko performed a contemporary dance to "The Other Side," which was written by Alaina in Ramker's memory.
"I'll be waiting, take your time / And go write a story / That you can't wait to tell me / On the other side," Alaina sings in the new song. The dance was choreographed by Savchenko who encouraged the country singer to dance as if she was speaking to Ramker.
"[Sam] made my mom so happy, changed my mom's life...I wanted to write a song that did him justice," Alaina says. "He couldn't hear me sing without crying because he was so proud of me... I wrote this song so that he can live on and never be forgotten."
The dance was very impactful, even to the judges who gave the pair a score of 26 out of a possible 30. Judge, Carrie Ann Inaba called Alaina "a brave woman" for the dance adding, "You touched all of our hearts tonight. I was so beautiful. You should be proud of what you did tonight."
Ramker married Alaina's mother following her parent's divorce. "He was always my champion. He was always my number one fan. Now he's my guardian angel," Alaina shares in an Instagram post honoring her Ramker on Monday (October 21).
The morning following her emotional dance, Alaina shared a video of the dance to Instagram calling Monday night "the most healing moment" of her life. She adds, "I have never been more proud of myself. What a true gift God gave me to share Sam's story. He was a light in this world and will live on forever through this dance and my new song, The Other Side."
Alaina is currently in the Top Nine on the 28th season of ABC's Dancing With the Stars. In February 2020, she's set to hit the road with Blake Shelton again as a part of his "Friends and Heroes Tour."