Marie Osmond Says She Thought She Was Gay After Being Sexually Abused
By Hayden Brooks
October 23, 2019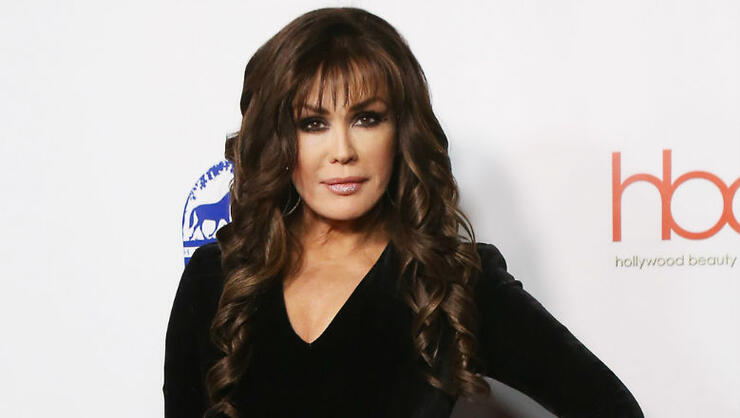 Marie Osmond made a shocking confession during her recent co-hosting appearance on The Talk, admitting that she thought she was gay as a child because she had been sexually abused.
During conversation about Miley Cyrus' recent remarks about being gay and her relationships with men, Osmond, 60, became candid with the roundtable. "When I was about 8 or 9 I actually thought I was gay. And the reason is because I had been sexually abused to the point that men made me sick. I didn't trust them. I didn't like them," she declared. "I had so many body issues. I was looking at women, and I thought, 'Why am I looking at women? I must be gay.'
Osmond went on to confess that she learned that she was just someone that tends to think a lot. "Why did God give me these great brothers and why did he give me this amazing father?" she recalled, adding, "And, truly, they changed my opinion of men, which made me feel that it was something I was going through."
Cyrus was recently at the center of some attention when some interpreted her recent Instagram Live session as insensitive. "There are good men out there, guys. Don't give up. You don't have to be gay," she told viewers. "There are good people with dicks out there. You just gotta find them. You gotta find a dick that's not a dick, you know what I mean?...I always thought I had to be gay because I just thought, like, all guys were evil, but it's not true. There are good people out there that just happen to have dicks. I've only ever met one."
Later on, she clarified her remarks, admitting she was simply "talking sh*t about sucky guys." "Let me be clear, YOU don't CHOOSE your sexuality," she wrote in a follow-up message. "You are born as you are. It has always been my priority to protect the LGBTQ community I am a part of."
Chat About Marie Osmond Says She Thought She Was Gay After Being Sexually Abused