Gucci Mane Talks 'Woptober II,' His 14+ Year Career & More
By Lauren Crawford
October 24, 2019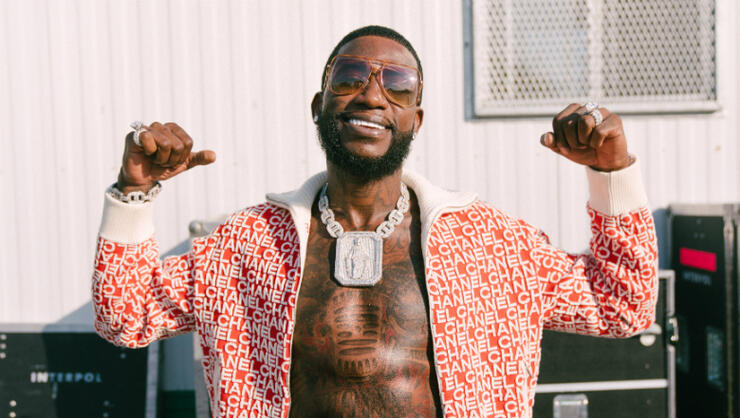 Three years after dropping Woptober, Gucci Mane has returned with its sequel, Woptober II.
The "Big Booty" rapper dropped the project on Friday (October 18), just four months after the release of his 14th studio album Delusions of Grandeur.
Woptober II features some of the biggest names in hip hop, including a number of young artists like Megan Thee Stallion, YoungBoy Never Broke Again, DaBaby, Lil Baby and more. And while the music speaks for itself, Gucci sat down with iHeartRadio to discuss the influence behind the project, his 14+ year career, and how he's grown since releasing his first debut album, Trap House.
Scroll down to read our full interview with Gucci below: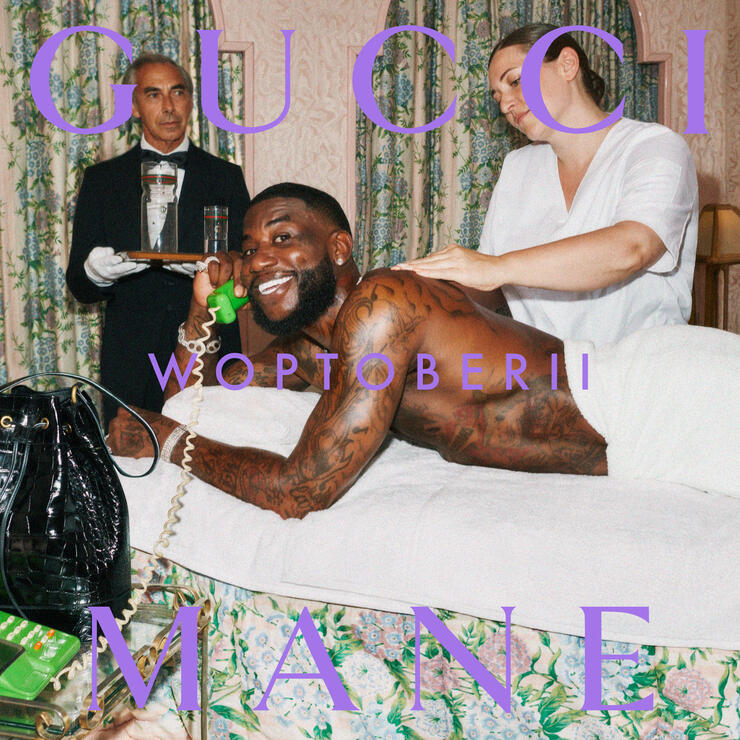 What was the inspiration behind WOPTOBER II?
I wanted to continue to make dope music, continue to please my fans, continue to entertain them and keep the ball rolling.
Would you say WOPTOBER II picks up where WOPTOBER I left off?
Anytime I make a sequel to an album or a mixtape that I drop I always try to outdo the first one.
You collab with a number of new artists on the project — DaBaby, Megan Thee Stallion, YoungBoy Never Broke Again, and more— what made you decide to work with so many young artists?
I tried to collab with all the young artists that I felt like were dope, that I felt like I see a lot of myself in them, were creative, and felt like when me and them connected we'd make something that would be dope.
Did you plan to drop Delusions of Grandeur so closely to WOPTOBER II or did it just happen that way?
Both of them happened spur of the moment. I went to the studio, made a bunch of songs and felt like I wanted to share them.
This is your 15th studio album. What does it mean to you to get to this point in your career?
This is my fifteenth studio album and my 101st project. To be at this point in my career, 14 years since I dropped my first album in 2005, it's a blessing. I'm doing something that I love to do.
How have you changed since you your debut album Trap House?
I'm more in tune with how I want to be heard and how I want to be perceived so it's easy for me to record. I can make an album in a day.
What have the last 14+ years in the music industry taught you?
14 years in the music industry has taught me a lot. It's taught me more than anything to stay consistent, treat people like you want people to treat you, be real with yourself, be honest with yourself and be aware of everything that you're doing.
WOPTOBER II Tracklist:
1. Richer Than Errybody (ft. YoungBoy Never Broke Again & DaBaby )
2. Big Booty (ft. Megan Thee Stallion)
3. Tootsies (ft. Lil Baby)
4. Big Boy Diamonds ft. Kodak Black
5. Came From Scratch (ft. Quavo)
6. Move Me
7. Bucking The System (ft. Kevin Gates)
8. Opps & Adversaries
9. Highly Recommended
10. Wop Longway Takeoff (ft. Peewee Longway & Takeoff)
11. Last Night (ft. Yung Mal & OJ Da Juiceman)
12. Time To Move
13. Break Bread
And beginning October 25th through October 27th, iHeartRadio is handing over the keys to music fans to experience ALL that the app has to offer during All Access FREE Preview Weekend. In other words, experience all the perks of All Access on iHeartRadio ... for FREE. Search and play any song instantly, create unlimited playlists or listen to the hundreds of playlists we've created (including playlists curated by your favorite artists), as well as replay and save songs directly from the radio to your phone, and enjoy unlimited skips. Just open up your app and enjoy!
Click HERE for more details.
Photos: Matty Ice
Chat About Gucci Mane Talks 'Woptober II,' His 14+ Year Career & More