Steely Dan Co-Founder Walter Becker's Estate Auction Earns $3.3 Million
By Andrew Magnotta @AndrewMagnotta
October 24, 2019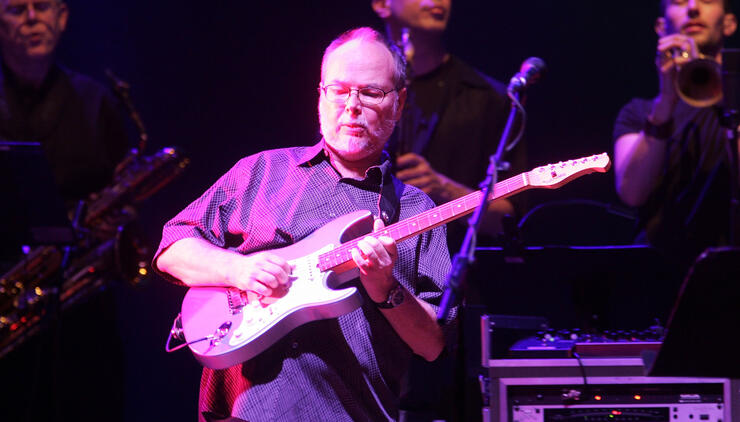 You'd be hard-pressed to find a modern guitarist who isn't afflicted by GAS, gear-acquisition syndrome.
Guitarists love to accumulate instruments and amplifiers, like painters like to add to their palettes or handymen to their toolboxes.
The more successful a musician is, the more gear they tend to buy, trade or receive as gifts or freebies. So when the estate of late-Steely Dan co-founder Walter Becker announced that it was selling 600 of his guitars and 400 of his amplifiers, it was clear that the Rock and Roll Hall of Famer was loath to let go of any noisemakers during his near-50-year career.
What was remarkable was that Becker used nearly every item in the collection, either on stage or in writing or recording sessions.
"It's phenomenal," Darren Julien, owner of Julien's Auctions, told Billboard. "Who else has this many guitars and this many amps? Who else had a collection like this? It's unbelievable. And he didn't just buy them because they looked great. He literally played all of them and that's what made this collection unique."
Becker and his Steely Dan partner Donald Fagen were notoriously scrupulous in the recording studio, employing dozens of musicians on their albums and often using multiple players to construct a single aspect of a song arrangement.
Onstage, Becker would cycle through multiple guitars over the course of a single concert. But he was even more fickle in the recording studio, when it came to every facet of the sound of his instruments.
His widow, Delia Becker, describes him as "obsessed with sound," noting that Walter's gear was stored "everywhere" in their New York City home, including amps that were "lined up at the foot of the bed, under every table, the dining room table was all amps and then all the floor space."
Walter also stored gear in addition to storage spaces in New York and Hawaii.
Julien's employees said it took them months just to receive, unpack and organize all of the equipment for the two-day auction, which had over 1,000 registered buyers.
Photo: Getty Images
Chat About Steely Dan Co-Founder Walter Becker's Estate Auction Earns $3.3 Million