Old Dominion Talks New Album, Upcoming Tour And CMA Awards Nomination
By Blake Taylor
October 26, 2019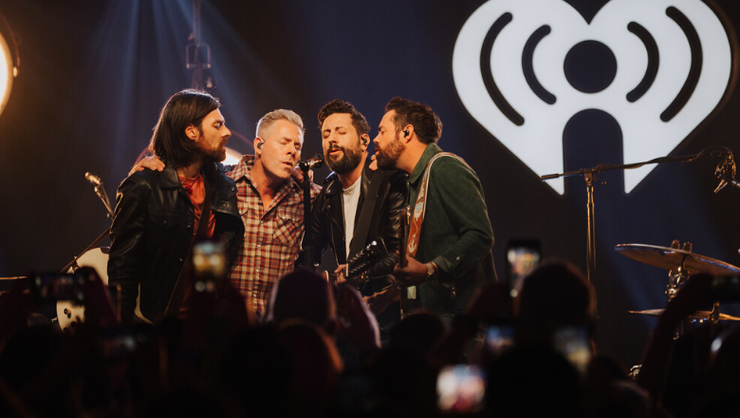 Old Dominion just released their third full-length studio album on Friday (October 25). To celebrate the new self-titled record, the band took the iHeartCountry Album Release Party stage in New York City where they played an intimate set for some lucky fans.
To kick off the night, the band played their upbeat, fan-favorite, "Hotel Key." Following the opening track, lead singer, Matthew Ramsey, opened up to the audience about the new album, Old Dominion.
"You ever hear people say they are comfortable in their own skin? I feel like that's how we are right now. We kind of got to a point where we're very confident in the choices we make, at least in that record," Ramsey explains. "We were very confident in the choices we were making and the songs we were writing. We were having fun with it. We didn't feel pressure, we weren't nervous, we just went in and we were us as much as we could be."
Next, the group played their current single, "One Man Band," which Ramsey says has a double perspective referring to life on the road as a band of five guys and their love life. The group who's nominated again for CMA Vocal Group of the Year says they were "extremely shocked" to be a nominee among their competition. "It's super cool to even get in the conversation. To be at that point in your career where people are even mentioning your name it unreal," Ramsey adds.
Following "One Man Band" the guys played "No Such Thing As A Broken Heart" immediately followed by "Break Up With Him." After playing these two hits, the band played a song dubbed as "the loneliest sing-along song ever," titled "My Heart Is A Bar."
Next up was a new song from Old Dominion called, "Paint The Grass Green" which seems to already be a fan-favorite as one fan from the crowd shouted out he's listened to it already 41 times today. Other songs played during the band's set include, "Never Be Sorry," "Written In The Sand," and "Song For Another Time."
As the evening starts to wrap up, the guys play a cover of Dierks Bentley's "Say You Do" followed by their feel-good hit "Make It Sweet" to close the night.
iHeart Country Album Release Party Setlist:
"Hotel Key"
"One Man Band"
"No Such Thing As A Broken Heart"
"Break Up With Him"
"My Heart Is a Bar"
"Paint The Grass Green"
"Never Be Sorry"
"Written in the Sand"
"Song for Another Time"
"Say You Do (Dierks Bentley Cover)
"Make It Sweet"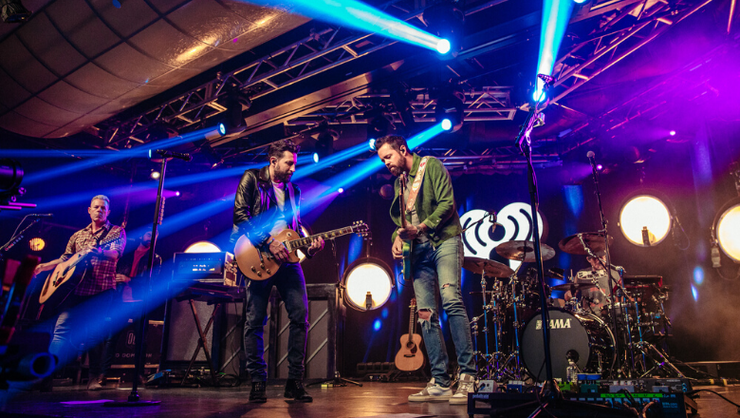 Photo: Rachel Kaplan for iHeartRadio
Chat About Old Dominion Talks New Album, Upcoming Tour And CMA Awards Nomination