Trent Reznor Could Have Stopped The Rise Of Lil Nas X's 'Old Town Road'
By Katrina Nattress
October 26, 2019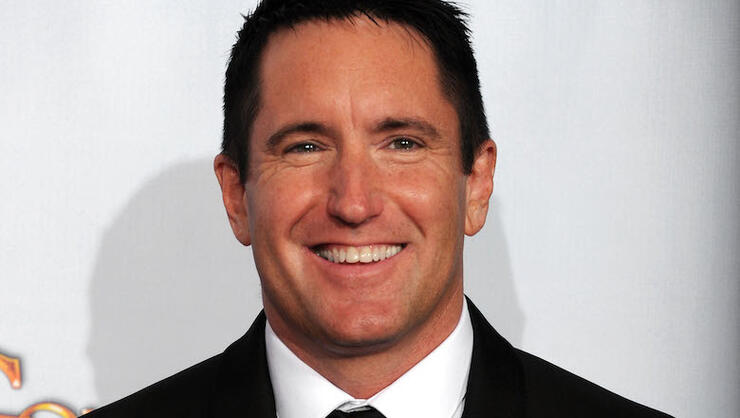 Lil Nas X's "Old Town Road" is quite possibly the biggest song of 2019. In July it broke the record for longest running No. 1 single of all time, and ended up in the top spot for a whopping 19 weeks in a row. But Nine Inch Nails' Trent Reznor could have stopped all of that if he wanted to.
Though a hip-hop/country song, the rapper actually sampled the band's instrumental track "34 Ghosts IV," and he didn't clear it before releasing "Old Town Road." During a recent interview with Rolling Stone, the NIN frontman opened up about his connection to the track, recalling "a call from a panicked manager" he received when the song began to gain traction.
"The way it was presented to me originally is I got a call from my management saying, 'We got a call from a panicked manager saying they had used the sample of something off Ghosts,'" he explained. "'They should have cleared it, but it didn't get cleared. It's picking up some steam on the viral Spotify charts. What do you think about that?' And I said, 'Look, I'm fine with it. I get how stuff goes. They're not saying they didn't sample it. Just work it out, but don't be a roadblock to this.' I hadn't heard it yet. Then a few weeks later, I was like, 'Holy s**t.'"
He was also offered a cameo in the "Old Town Road" video, which he politely declined. "I don't mean to be disrespectful, but I don't feel like it's my place to shine a light on me for that," he said. "I say that with complete respect."
Reznor has since been credited as a songwriter on the meteoric hit, which landed him a CMA Award nomination over the summer.
Photo: Getty Images
Chat About Trent Reznor Could Have Stopped The Rise Of Lil Nas X's 'Old Town Road'