Big Sean Reveals Details About Upcoming Album, His Break From Music & More
By Lauren Crawford
October 30, 2019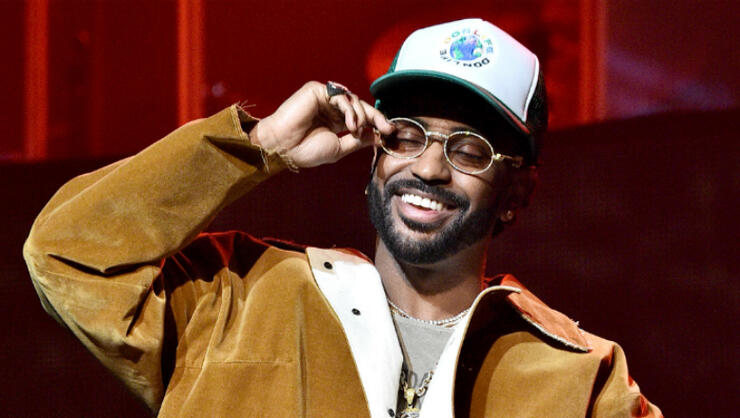 Big Sean took over the Apollo Theatre on Tuesday (October 29) for an exclusive iHeartRadio LIVE and Verizon performance.
Marking his first time performing at the legendary venue, the Detroit native graced the stage in what he called a suede "Detroit player-approved" 'fit.
Before performing a combination of his classic hits and latest singles, the "I Don't F**k With You" rapper caught up with the voice of New York, Angie Martinez, to discuss the reason he took a break from music, his upcoming album, and the current state of his love life.
"I was a little burnt out," Sean confessed while discussing why he stepped away from music last year. "One of the things people don't have the luxury to do is taking time out for yourself. In an industry like this they tell you: 'Man, you gotta stay on they necks.' But I was taking care of everybody else and not taking care of myself. I realized, how am I gonna be my best and put my best foot forward when I'm not even supporting myself all the way?"
He added, "It was definitely a conscious decision [to take a break] and one of the best decisions I ever made. I feel like I rediscovered myself for sure."
Sean went on to explain how he knew it was time to take a break, saying, "The first step is just listening to yourself, which I didn't know how to do."
"I was losing a sense of who I was by always having something to do, always staying in the studio and it was becoming a real routine. [Music] was becoming my job rather than my passion," he continued. "One of the things I've been focusing on is going back to my passion when I was making the mixtapes. When I was in the basement recording."
Now, with his passion for music burning like never before, Sean boldly proclaimed that his upcoming album will be the best work of his career. "I'm not gonna lie, this is my best album by far," he admitted. "I wanted to take my time. I wanted to take it serious and I wanted to be 100% fulfilled [by it]."
Sean later revealed a few details about the project, but not without first setting the record straight about the album's title. "First of all, it's not called Don Life," he shared. "It's a great name but that's definitely not the name of the album. Some people probably know what it is. I've given clues in some songs."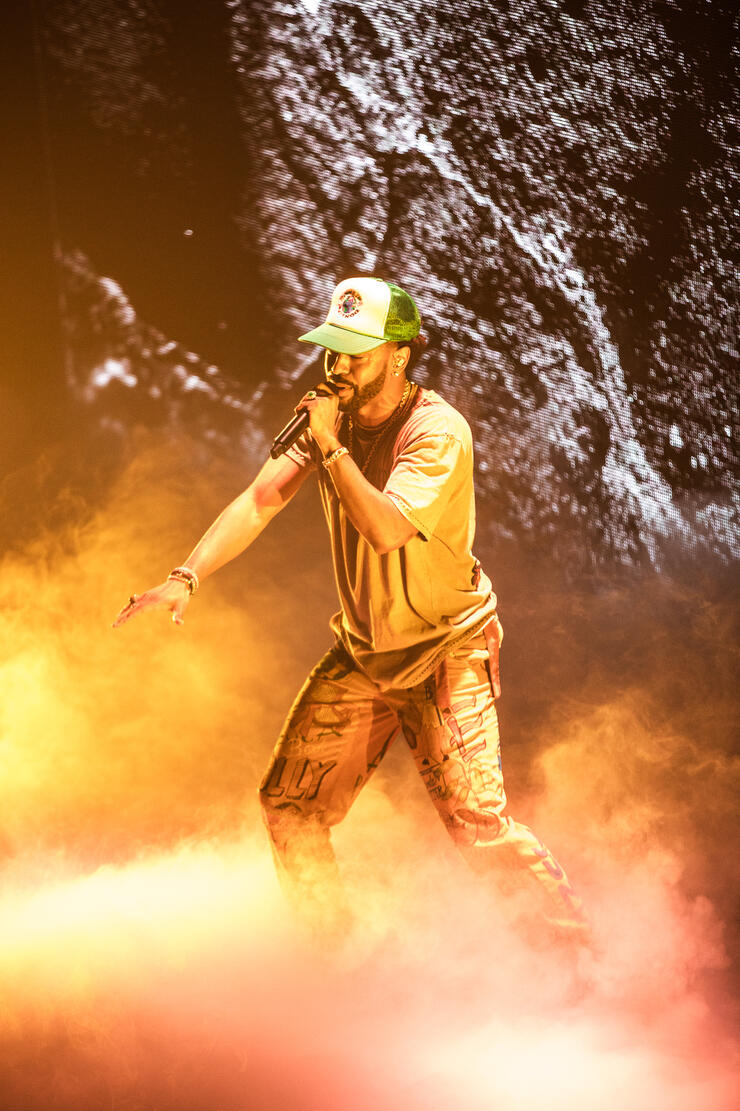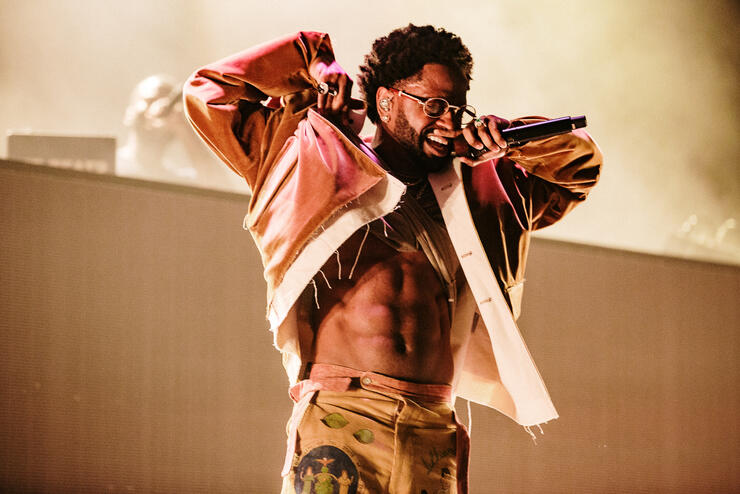 Just before getting to the music, Sean dished on his love life, saying he's enjoying all that comes with actually being totally single. "I'm not one of [those single people] that be at all the clubs and be out there," he explained. "I feel like the point of being single is to be single. It's to spend some time on yourself and focus on the things you need to focus on. [So I'd say the single] life is going great."
Sean then went into his expansive catalog, performing his latest tracks, "Overtime," "Bezerk," and "Single Again," as well as a number of his fan-favorites: "Mercy," "Clique," "Moves," "Blessings," "Bounce Back," and more.
And when the 31-year-old rapper wasn't spitting bars, he was spitting some hard truths and words of wisdom, encouraging the crowd to pursue their dreams and live their lives with no regrets. "Go out there, do what you love to do. Be a part of a real team. Build something," he instructed.
Big Sean's iHeartRadio Live Set List:
"Overtime"
"Mercy"
"Clique"
"Moves"
"Bezerk"
"Beware"
"My Last"
"Play No Games"
"Single Again"
"I Know"
"A$$"
"Sanctified"
"Big Bank"
"All Me"
"Cold In The D"
"Don't Like"
"Blessings"
"IDFWU"
"Bounce Back"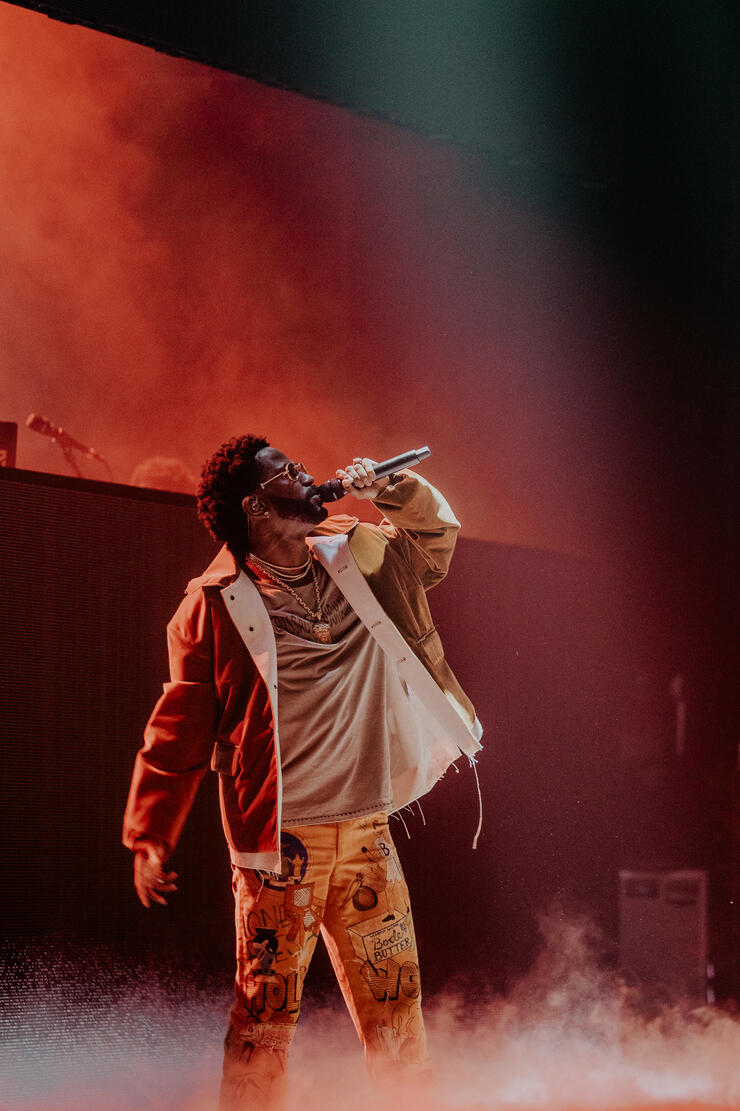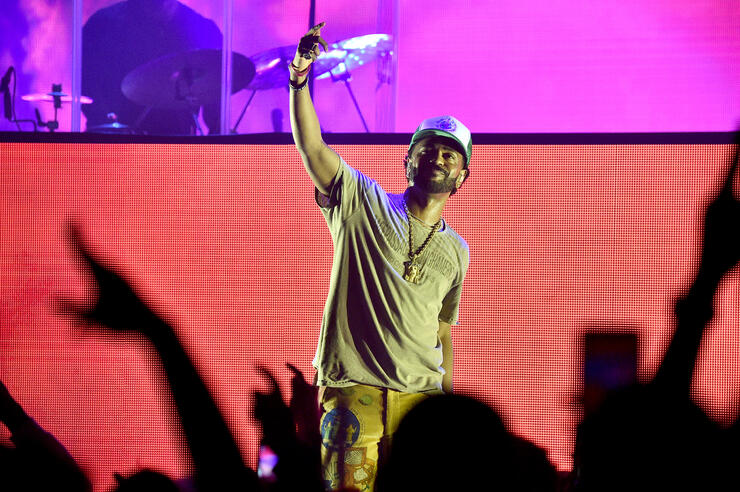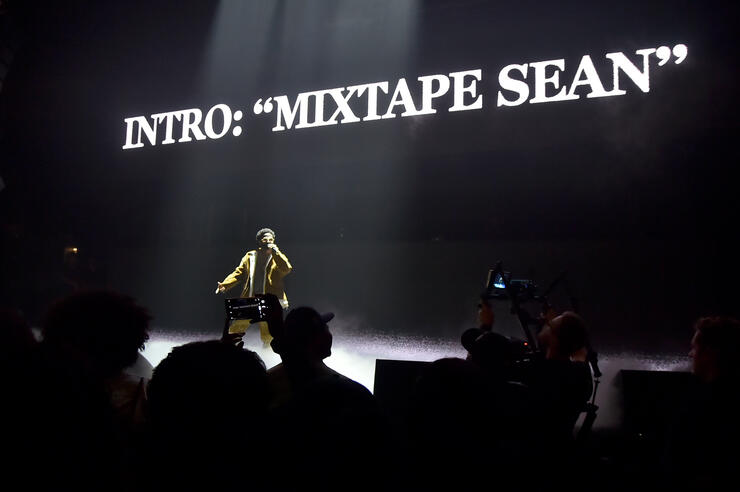 Photos: Rachel Kaplan, Adrianna Casiano and Getty Images for iHeartRadio
Chat About Big Sean Reveals Details About Upcoming Album, His Break From Music & More