Eminem's Daughter Hailie Nails Her Ariana Grande Halloween Costume
By Hayden Brooks
October 29, 2019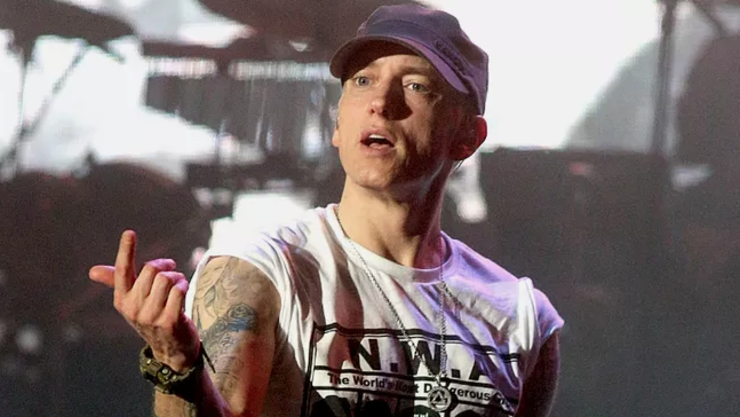 We all know that Eminem's daughter, Hailie Jade Scott Mathers, is all grown up, so it's not too surprising that the 23-year-old channelled the one and only Ariana Grande for Halloween 2019.
On Monday night (October 28), Mathers, 23, took to Instagram to share two photos of herself dressed up as the pop titan with a high ponytail, eyeliner, chocker, oversized hoodie and thigh-high boots. To perfect the look, she also held a red lollipop to her mouth, mirroring Grande's June 2018 paparazzi outing with then-fiancé Pete Davidson. If that wasn't enough to set the look up, she also dropped a telling caption, adding seven ring emojis in reference to the pop titan's hit. It appears as if Mathers has been hunting for a Halloween costume for some time. Just last week, she reportedly asked her followers for advice, writing, "Happy friday everyone!! i hope you have a spooky weekend. if you're going to any halloween festivities comment what you're being PLEASE! I need some inspo."
Earlier this year, Eminem's estranged father, Marshall Bruce Mathers Jr., died at the age of 67. According to reports, the rapper's father, who went by Bruce, died in late June near Fort Wayne Indiana. A family source told TMZ that he suffered a heart attack while at home.