First Episode Of 'The Mandalorian' Contains A Major 'Star Wars' Spoiler
By Emily Lee
October 29, 2019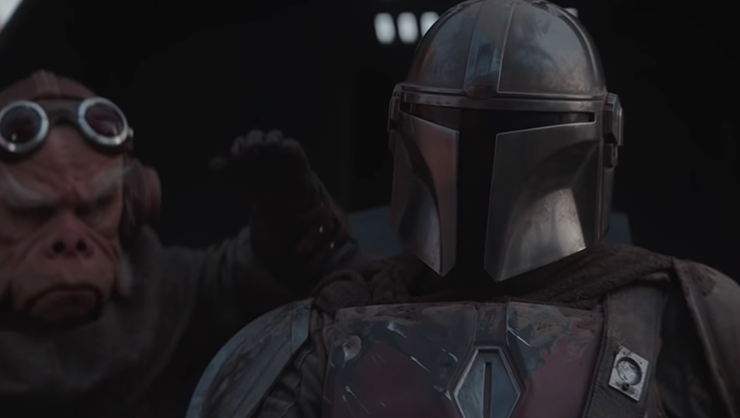 The first-ever live action Star Wars television series drops next month with the arrival of Disney+. The Mandalorian is described as a "space western" that follows a masked bounty hunter played by Pedro Pascal. The show will be set after the fall of the Empire, but before the emergence of the First Order. The hype was already pretty intense for the upcoming foray into a galaxy far, far away, however, the excitement reached new heights when the New York Times reported the first episode "contains a dramatic Star Wars-universe spoiler."
While the New York Times report reveals there will be a massive Star Wars Universe spoiler, Disney has revealed very few details about the plot of The Mandalorian. The House of Mouse even elected not to host any advance press screenings for the new show, as well, to avoid "any surprises and plot twists" getting out.
Though there's no official word on what, exactly, the pilot episode of The Mandalorian will reveal about the wider Star Wars Universe, that hasn't stopped fans from speculating about the possibilities. Some believe it may effect the way fans view The Rise of Skywalker when it premieres in December, while others believe the spoiler will have to do with the origins of the First Order.
A new trailer dropped on Monday (October 29), which, unsurprisingly, keeps the plot details at a minimum. Fans do get to hear Pascal's still unnamed bounty hunter speak for the first time, though, so at least there's that.
The Mandalorian premieres on November 12 on Disney+. Will you be tuning in?
Photo: Disney+
Chat About First Episode Of 'The Mandalorian' Contains A Major 'Star Wars' Spoiler