Joe Flacco Could Miss 5-6 Six Weeks With Herniated Disc In His Neck
By Bill Galluccio
October 29, 2019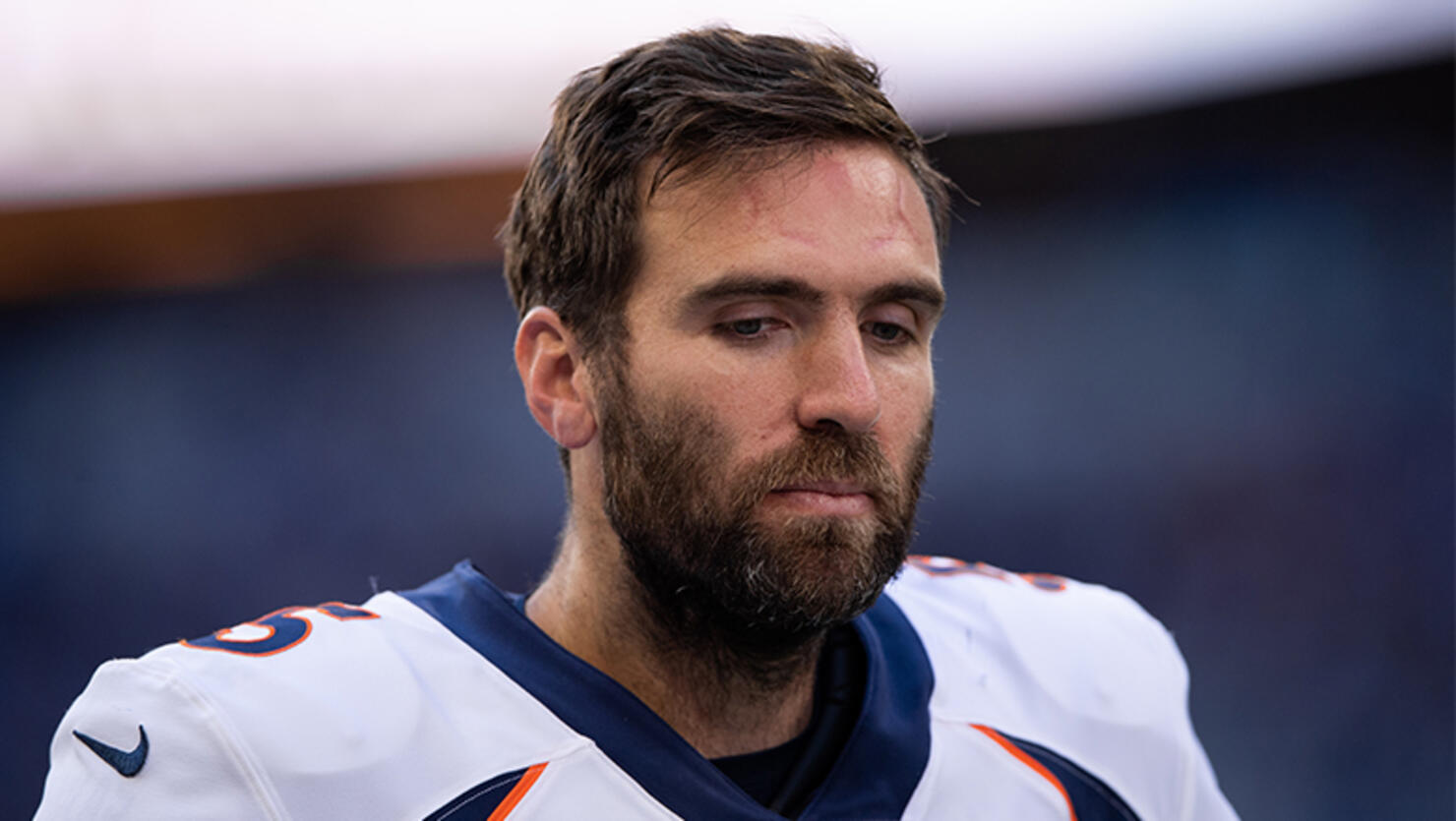 The Denver Broncos could be without quarterback Joe Flacco until mid-December. Flacco has been ruled out of Sunday's matchup against the Cleveland Browns with a herniated disc in his neck. Flacco is slated to meet with Dr. Jack Kelley to determine how bad the injury is and find out how long he might have to sit out.
Broncos coach Vic Fangio said that Flacco does not need surgery and he could miss between five and six weeks. He announced that backup quarterback Brandon Allen will make his first start against the Browns. The team has not decided if they will place Flacco on injured reserve.
For now, the Broncos are planning to promote Brett Rypien from the practice squad to serve as Allen's backup. The team is also considering activating rookie Drew Lock though Broncos General Manager John Elway says he's not ready for the NFL.
Photo: Getty Images