21 Savage Drops Long-Awaited Single 'Immortal'
By Peyton Blakemore
October 31, 2019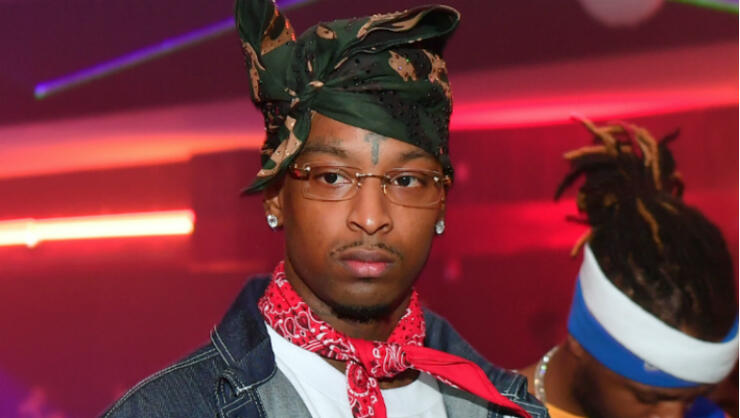 "Immortal" is finally here.
After nearly a year of teasing, 21 Savage dropped the long-awaited single on Halloween Thursday (October 31), fittingly given the haunting nature of the track.
The song, which was produced by Kid Hazel, finds 21 spitting menacing bars as he raps about battling and being loyal to his crew.
The 27-year-old rapper comes out the gate heavy, rapping, "I feel like the motherf**kin' Grim Reaper." He then goes into the first verse, which finds him rapping about staying strapped. "Brand new MAK-90 with the drum attached (Drum)/ You a sh*t talker, we got drums for that (On God)/ Tryna fist fight? Boy, you dumb for that (Stupid)/ You gon' get a bullet in yo' lung for that (Stupid)/ Draco get to kickin' like Liu Kang (21)/ F&N on me in the Mulsanne (Straight up, straight up)/ Glock 19 and a blue flame (Straight up, straight up)/ I was strapped when I slid inside your boo thang (On God)/ 21 immortal, we'll never die (21)," he spits.
The single's chorus is just as hard-hitting as 21 raps: "You know I'm Slaughter Gang so the smoke is immortal/ Ain't nothin' changed, I'll slaughter your daughter/ She said she was a dime, but her friend was a quarter/ I had a threesome, then I flushed a rubber down the toilet/ She tried to give me head, it was boring/ Codeine got a ni**a snoring/ I wonder if she woulda slept with the poor me/ Savage keep a Draco in his corn beef."
As fans know, "Immortal" was first teased last December in the trailer for the latest installment of the popular video-game, Mortal Kombat 11.
Photo: Getty Images
Chat About 21 Savage Drops Long-Awaited Single 'Immortal'