Drake Twins With His Dad For Halloween Following Their Public Feud
By Peyton Blakemore
October 31, 2019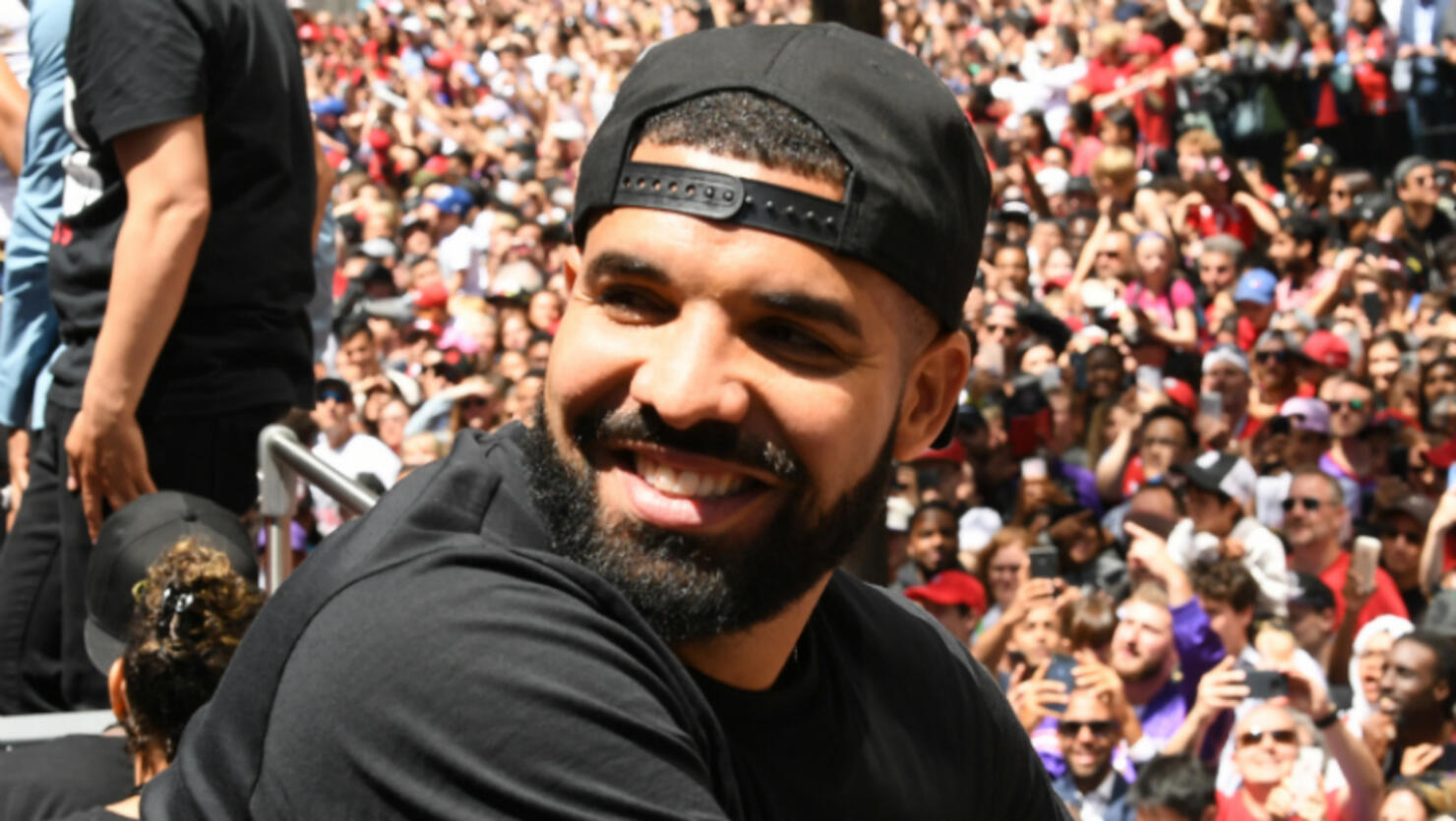 Nothing brings families together quite like Halloween.
Drake and his dad, Dennis Graham, have seemingly buried the hatchet after the 33-year-old rapper was spotted paying homage to his father at a recent costume party.
On Wednesday night (October 30) Drake was photographed arriving at Poppy nightclub in West Hollywood dressed as his father, wearing white pants, a button-up shirt, a crotched beanie, rectangular glasses, and even his dad's distinctive mustache. Funny enough, Drake's dad showed up to the same party in his signature look —not in costume — wearing a near-identical outfit to his son's costume.
The Canadian rapper later took to Instagram on Thursday (October 31) to reveal that the moment was "not planned," as he shared a snap of the two together.
As fans know, Drake and Dennis' reunion comes just weeks after Dennis accused his son of lying about their relationship to sell records. While the "Money In The Grave" rapper has long claimed that his father was absent for a large part of his life, even referencing their strained relationship in a number of his songs, Dennis claimed that that wasn't true. "I have always been with Drake," Dennis claimed on a radio show earlier this month. "I talk to him if not everyday every other day. We really got into a deep conversation about that. I said, 'Drake why are you saying all of this different stuff about me, man? This is not cool.' And he goes 'Dad, it sells records.'"
Drake later took to Instagram Stories to refute his father's claims, doubling down on his previous sentiments about their strained relationship. "Woke up today so hurt man. My father will say anything to anyone that's willing to listen to him," the 32-year-old rapper wrote. "It's sad when family gets like this but what can we really do that's the people we are stuck with."
He added, "every bar I ever spit was the truth and the truth is hard for some people to accept."