Kelly Clarkson Covered 'I Put a Spell on You' As Winifred From Hocus Pocus
By Emily Lee
October 31, 2019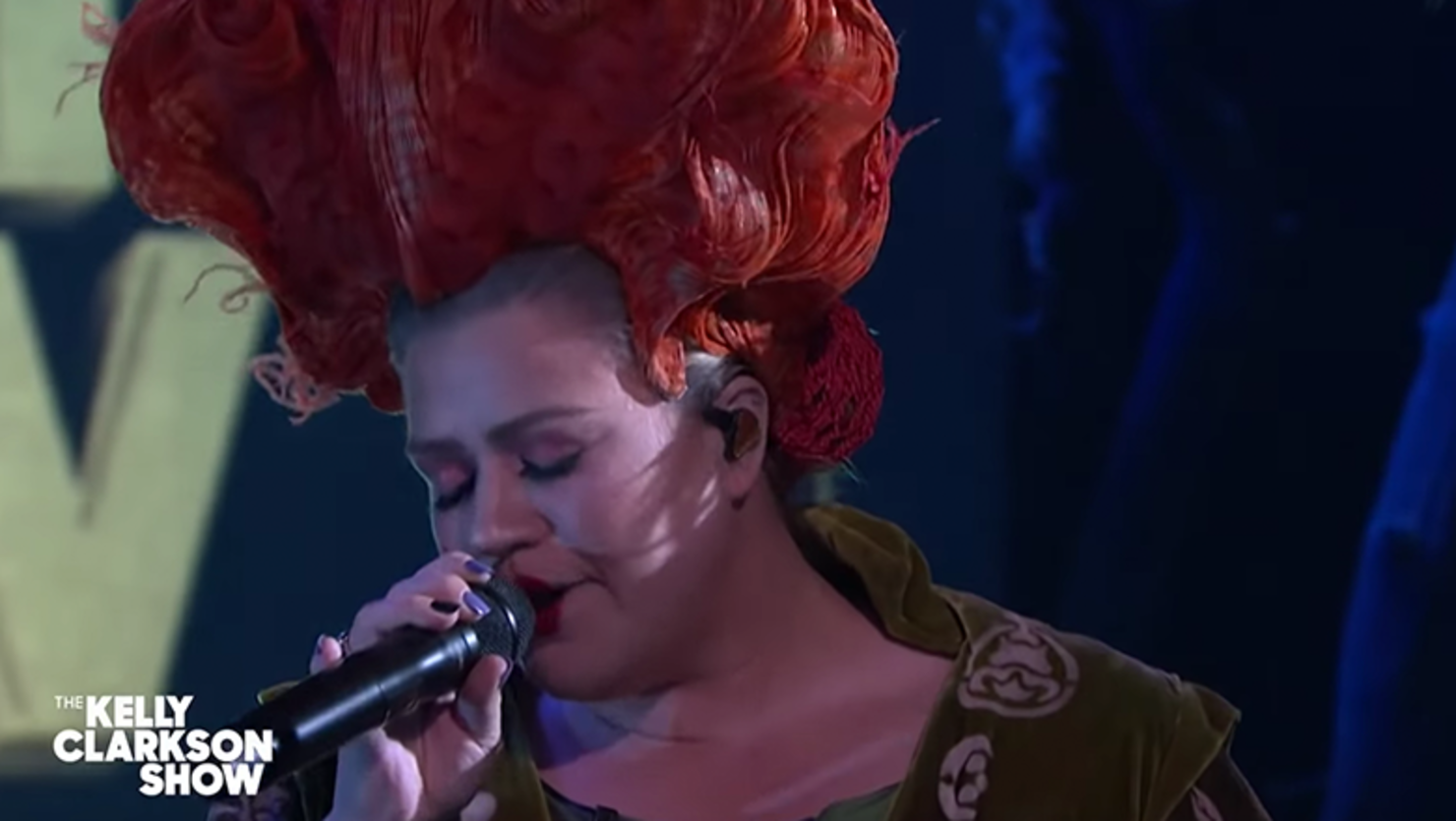 Kelly Clarkson just won Halloween.
Fans of the singer's new talk show know she likes to belt out a cover song on every episode. Clarkson has expertly covered an array of artists, including Lizzo and Tim McGraw, on The Kelly Clarkson Show, but her latest performance is one for the books. On the special Halloween episode of her show, Clarkson belted out Screamin' Jay Hawkins' hit song 'I Put A Spell On You,' which many millennials will recognize as the song from Hocus Pocus.
Not only did Clarkson cover the perfect Halloween jam, she also dressed up as Winifred Sanderson from Hocus Pocus. Her back up singers dressed up as Sarah and Mary Sanderson, too. It pretty much goes without saying that this performance really will put a spell on you. You will definitely be in the Halloween spirt after watching this 'Kellyoke' segment.
Who else wants to rewatch Hocus Pocus ASAP now?
Photo: The Kelly Clarkson Show