Kim Kardashian Recreated Elle Woods' Harvard Video Essay For Halloween
By Emily Lee
October 31, 2019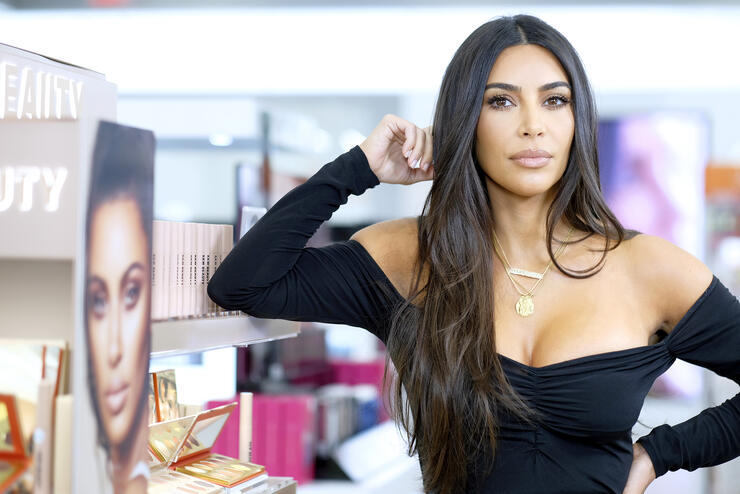 It's no secret the Kardashian-Jenner family loves to celebrate Halloween. The famous family has been sharing their over-the-top costumes on social media all day on Thursday (October 31), but Kim Kardashian's epic costume may have her sisters beat.
So, what did Kim dress up as? Well, she was Elle Woods from Legally Blonde, but she didn't stop with just a costume. Kim perfectly recreated multiple costumes from the classic film, as well as the video essay Elle submits to Harvard Law School. The video is a fun response to the backlash Kim received after announcing she was studying to become a lawyer. Just like Elle in Legally Blonde, there are plenty of people out there who don't believe someone can be interested in fashion and beauty and pursue a law degree at the same time.
Kim's Halloween video shows the fan-favorite sequence from Legally Blonde perfectly recreated, including the scene where the sorority house's maintenance staff was going to switch their toilet paper from Charmin to generic, recapping Days of Our Lives in the pool and using legal jargon in everyday life. It's like watching the movie all over again.
Kim also shared a few photos of her perfectly recreated Legally Blonde looks on Instagram, as well.
What do you think: did Kim just win Halloween?
Photo: Getty
Chat About Kim Kardashian Recreated Elle Woods' Harvard Video Essay For Halloween