Shay Mitchell Reacts To Being Mom-Shamed For Partying After Giving Birth
By Peyton Blakemore
October 31, 2019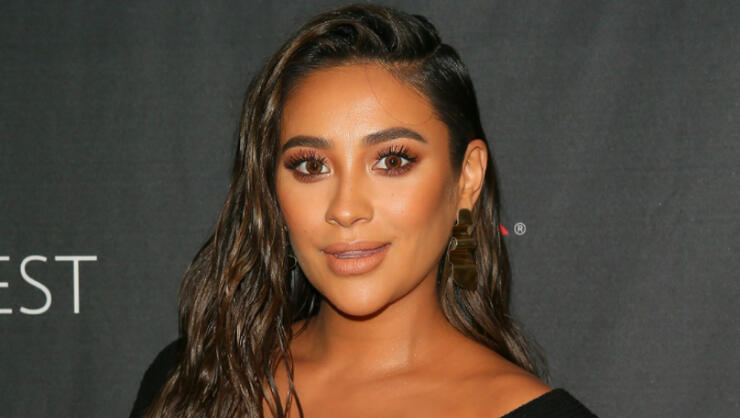 Here's a tip: stop mom-shaming, especially when you don't have all the facts!
Shay Mitchell had to set a few mommy-shamers straight after they attacked her motherhood because she left her house.
After being spotted at Drake's 33rd birthday party last week, three days after the 32-year-old actress announced that she'd given birth to her first child, mom-shamers decided to flood Shay's Instagram baby announcement with hateful and judgy comments.
"This girl really left her 3 day old baby to go to a party...mom of the year!!!" one wrote. Another added, "Wait. So you literally just had her and you're more worried about clubbing with Drake? Wooow." However, it was one comment that took a dig at her caption, which was "Never letting go...," that appeared to strike a chord with Shay.
"...except when there's a party to go to, right?! Disgusting...leaving your newborn only days after her birth," the IG troll wrote.
Shay later replied. "days? Lol honey, just because I posted on that day doesn't mean she was born on that day 😉."
The Pretty Little Liars actress also addressed the mom-shaming on her Instagram Story. "Apparently people are really upset that I left three days after having a kid to go out and party," she said in a video while scrolling through the comments. "It wasn't three days and I left her with Angel, so," she quipped, referencing her dog as a joke.
As fans know, Shay and her partner, Matte Babel, chose not to reveal the day of their daughter's birth despite documenting Shay's pregnancy on her YouTube series, Almost Ready.

Chat About Shay Mitchell Reacts To Being Mom-Shamed For Partying After Giving Birth