TOOL's Adam Jones Went Overboard With His Dwight Schrute Halloween Costume
By Andrew Magnotta @AndrewMagnotta
November 1, 2019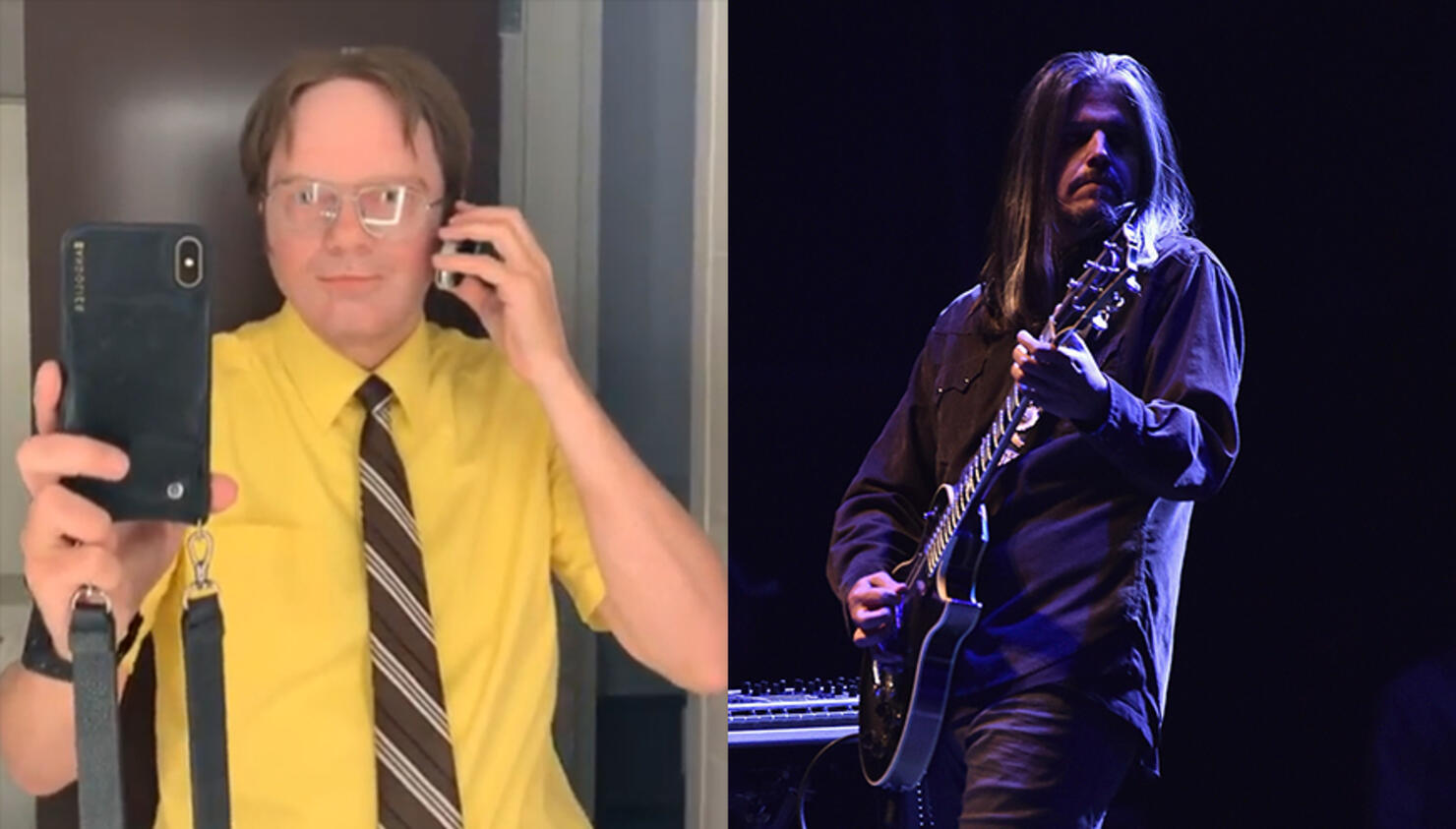 Every year, thousands of people enjoy making Halloween costumes for themselves and their loved ones by hand.
It's understandable, however, that if you have a background in making practical effects for Hollywood, you might go to extreme lengths to blow people away with your costume.
Such is the case for Tool guitarist Adam Jones, who enlisted one of the best prosthetic sculptors in the world to help him make a terrifyingly realistic costume in a Halloween tribute to Rainn Wilson's beloved The Office character, Dwight Schrute.
At an All Hallows Eve gig with Tool Thursday night in Milwaukee, Wisconsin, on tour for the band's hit Fear Inoculum album, Jones donned his Schrute costume and was completely unrecognizable in photos from the evening.
The guitarist, shouted out prosthetics sculptor Landon Meier in an Instagram post for crafting the "mind boggling" Rainn Wilson mask, and noted that "it was really difficult to play '46&2' & 'Stinkfist' in this costume."
Before Jones became a world-famous musician, he had a career in practical effects, working on films like Jurassic Park, Terminator 2 and Ghostbusters II.
In an interview this summer on Chris Jericho's Talk Is Jericho podcast, Jones explained that his background in prosthetics and makeup is part of what led to his friendship with Tool singer Maynard James Keenan.
"[Keenan] had met [his pre-Tool band Green Jellÿ] through me," Jones explained. "I had done makeup effects for so long and worked on movies, so I was like their hero. 'Cause they were finding these cat piss couches and taking the foam and carving the foam and making these costumes. I was like, 'No, no, you can do a sculpture and cast it ... and paint it like this.' At some point, Maynard and I were talking ... 'Let's start a band! It'll be fun.'"
Tool has North American tour dates announced through November 25. Get all the tour dates here.
Photos: Instagram / AdamJones_TV and Getty Images