Neil Patrick Harris & David Burtka Look Unreal In Olsen Twins Costumes
By Paris Close
November 2, 2019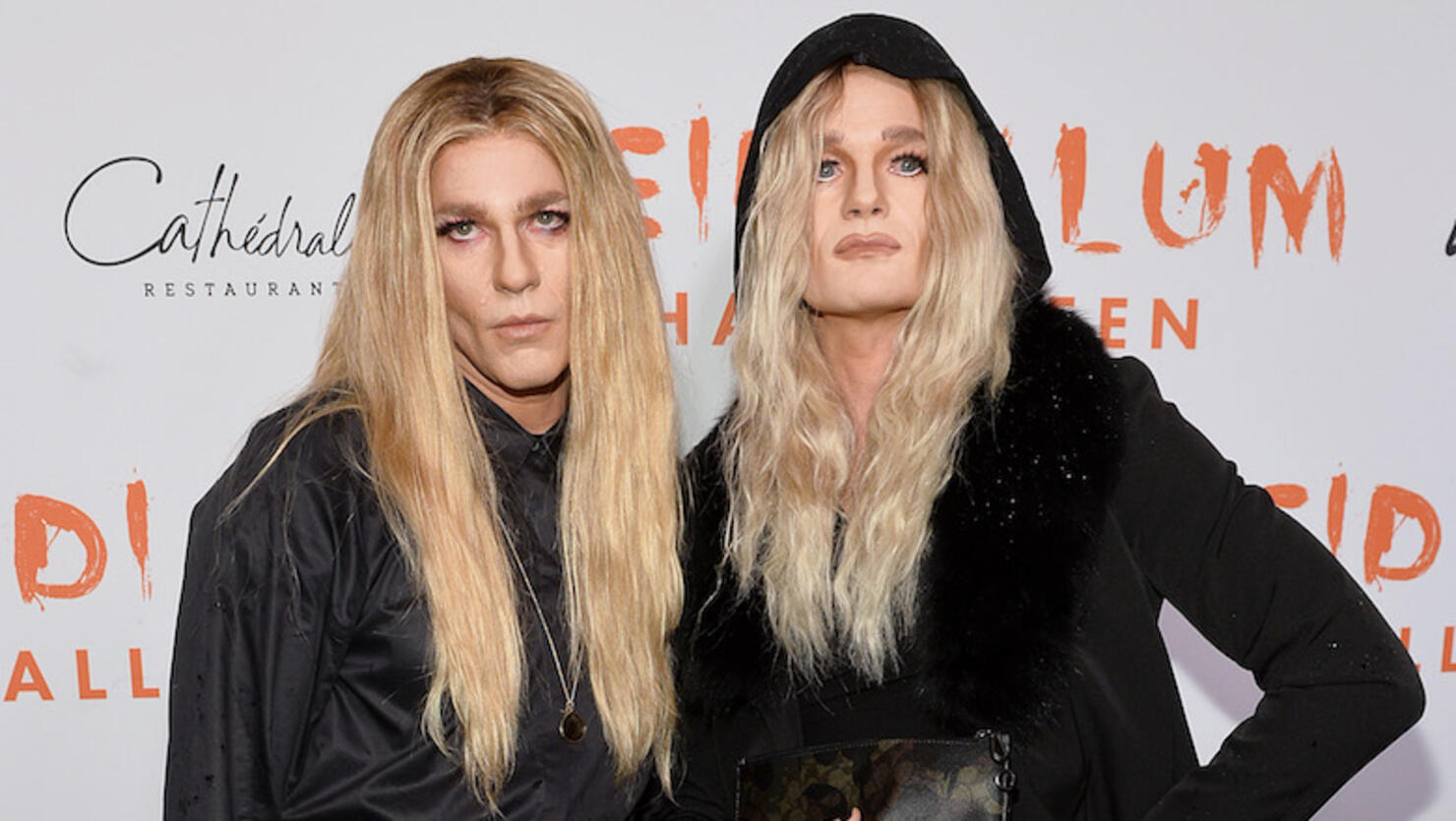 Mary-Kate and Ashley, is that you?
Neil Patrick Harris and David Burtka looked unrecognizable when they attended Heidi Klum's 20th Annual Halloween party dressed as the Olsen twins. The How I Met Your Mother star and his husband made their transformation into the famous siblings complete with blonde wigs, all-black outfits, and dramatic makeup — including some of the most heavily contoured cheeks you'll probably ever see. (They even had the twins' signature poses down pat. Halloween goals, y'all.)
Looking to meet the standards of Klum — the noted Queen of Halloween, whose nightmare-inducing alien costume still gives us chills — the couple achieved the Olsen aesthetic with Harris sporting a hooded fur-trimmed jacket, a wide belt, and black clutch, whereas Burtka wore a button-down blouse, a long black skirt, and a similar handbag. In true Olsen form, the two also brought out faux cigarettes for added effect.
Hours before crashing the Halloween bash, the parents of two took to Instagram with a picture of the pair and their 9-year-old twins, Gideon Scott and Harper Grace, all dressed as artistic figures for Halloween. "Welcome to the 2019 Burtka-Harris Boo-seum of Art," the 46-year-old captioned a photo collage. In the post, Harris is depicted as Vincent van Gogh, Burtka as Salvador Dali, daughter Grace as Frida Kahlo, and son Gideon as Andy Warhol.
See the real Olsen twins compared to Harris and Burtka's costume transformation below.