Pink Recalls Robin Williams Hilariously Cheering Her Up After Grammy Snub
By Katrina Nattress
November 2, 2019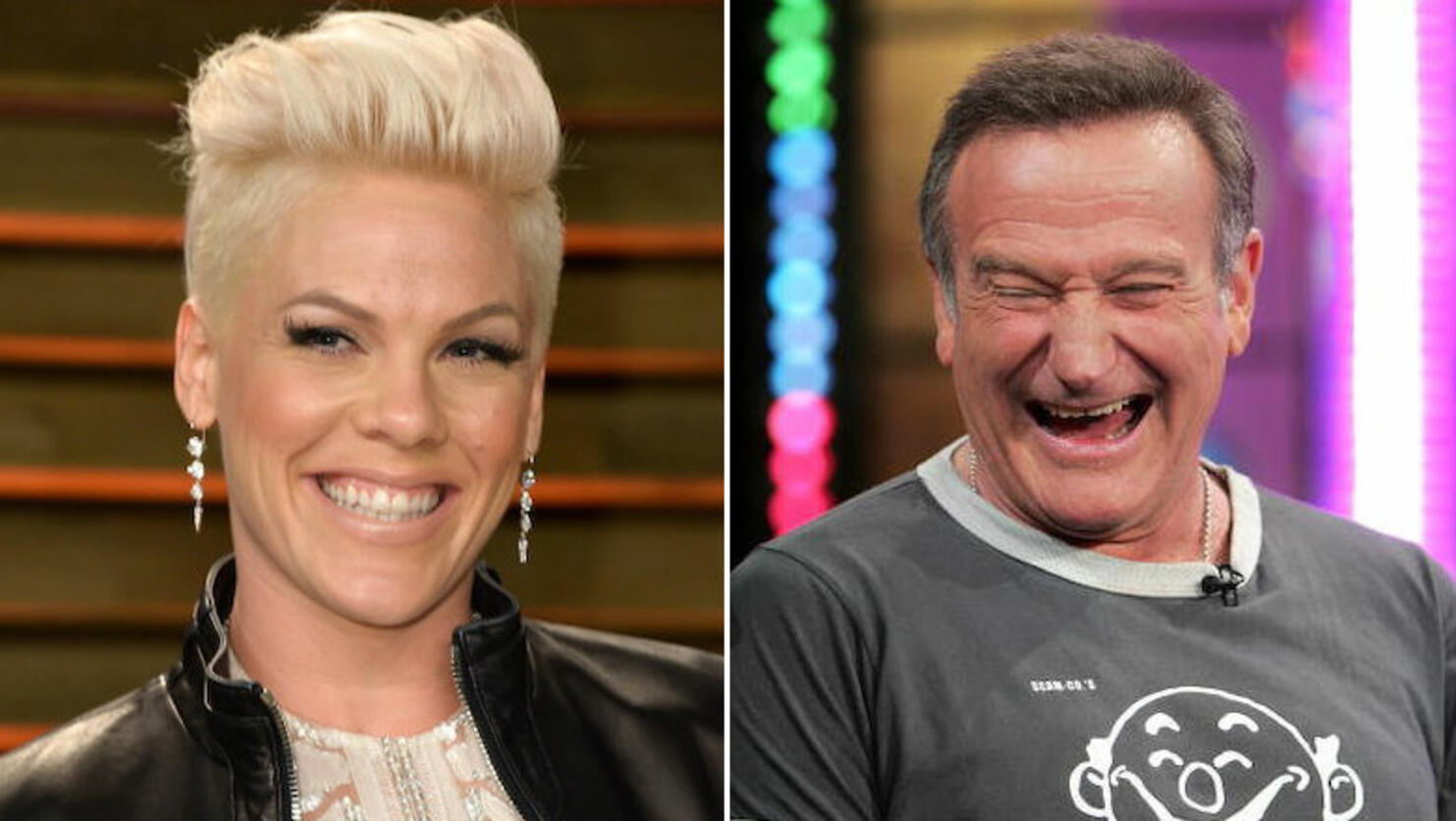 P!nk is a Grammy award-winning artist, but during a recent interview with Billboard she recalled one her of favorite Grammy memories — one where she went home with something much more special than a golden gramophone.
The year was 2003, and Missundaztood was up for Best Pop Album while its hit single "Get The Party Started" was nominated for Best Female Pop Vocal Performance. It was the young artist's first solo nomination (she won a Grammy the year prior for her work on the "Miss Marmalade" collaboration). When the winners were announced and her name wasn't called, P!nk burst into tears. But an attendee sitting in front of her made sure her night wasn't ruined.
"I was with [my husband] Carey, and I was holding on to his arm so f**king tight because I wanted it so bad," she explained. Robin Williams happened to be seated in front of her and without hesitation proceeded to conduct "a 15-minute stand-up routine" for the singer to distract her from the night's disappointing results.
"He made fun of everybody that walked by. He was so compassionate and lovely to me that it ended up being one of my favorite moments of my career," she gushed. Now well-established and a bona fide star, P!nk treasures that moment more than an award. "I was so glad I f**king lost," she divulged. "My Grammy would be sitting down at my guesthouse collecting dust, but I have the memory of Robin Williams being an amazing person."
In that same interview, the 40-year-old pop star revealed why she decided to turn down an opportunity to headline Super Bowl LIV. Read the full interview here.
Photo: Getty Images