Oven Headed for International Space Station So Astronauts Can Bake Cookies
By R.J. Johnson - @rickerthewriter
November 3, 2019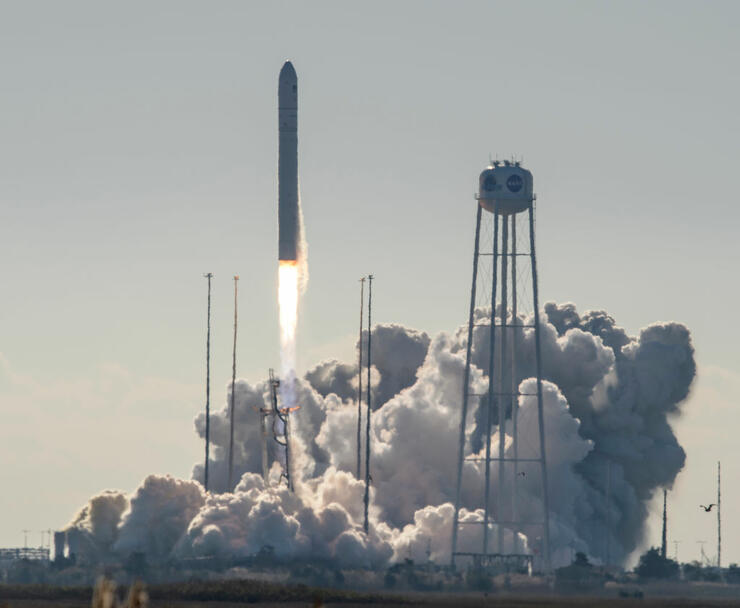 Astronauts aboard the International Space Station (ISS) will want to make sure they have plenty of milk on hand after a cargo craft containing a specially-designed "space oven" and chocolate cookie dough launched from NASA's Wallops Flight Facility in Virginia on Saturday.
The oven is part of an experiment by NASA to determine the impacts of high heat and microgravity have on the shape and consistency of baking freshly-prepared food in space as well as test the "psychological and physiological benefits of eating flavorful cooked meals."
Due to the delicate nature of the instruments on-board the ISS, any "samples" baked by the astronauts must be crumb-free and remained sealed due to the "potential risk of producing crumbs, considered Foreign Object Debris," which could cause some "unscheduled maintenance" aboard the ISS. The oven, which can reach a top temperature of 363.3 C, was designed to take advantage of the modular nature of the ISS and will be installed in its own specially-designed locker insert.
The Zero-G Oven works much like the electric toaster in many people's homes. Once installed, ISS crew members will be able to load "samples" of the chocolate cookie dough and cook one cookie at a time. After the cookie is finished backing, the samples are removed and stowed on an integrated cooling rack that allows the sweet treat to cool. Once they're cool, photos of the cookies are taken and will be returned to scientists on the ground for further study.
"On future long-duration space missions, fresh-baked food could have psychological and physiological benefits for crew members, providing greater variety of flavor and better nutrition," NASA said in a statement about the experiment. "This investigation improves understanding of the process of cooking in space."
DoubleTree by Hilton, who is supplying the cookie dough for the experiment, tweeted in celebration of the launch of the Zero-G oven on Saturday.
"Houston we have a cookie. Now serving warm welcomes in space," the tweet read.
Photo: Getty Images
Chat About Oven Headed for International Space Station So Astronauts Can Bake Cookies