Chino Moreno Says Deftones' New Album Will Be Ready By 2020
By Andrew Magnotta @AndrewMagnotta
November 4, 2019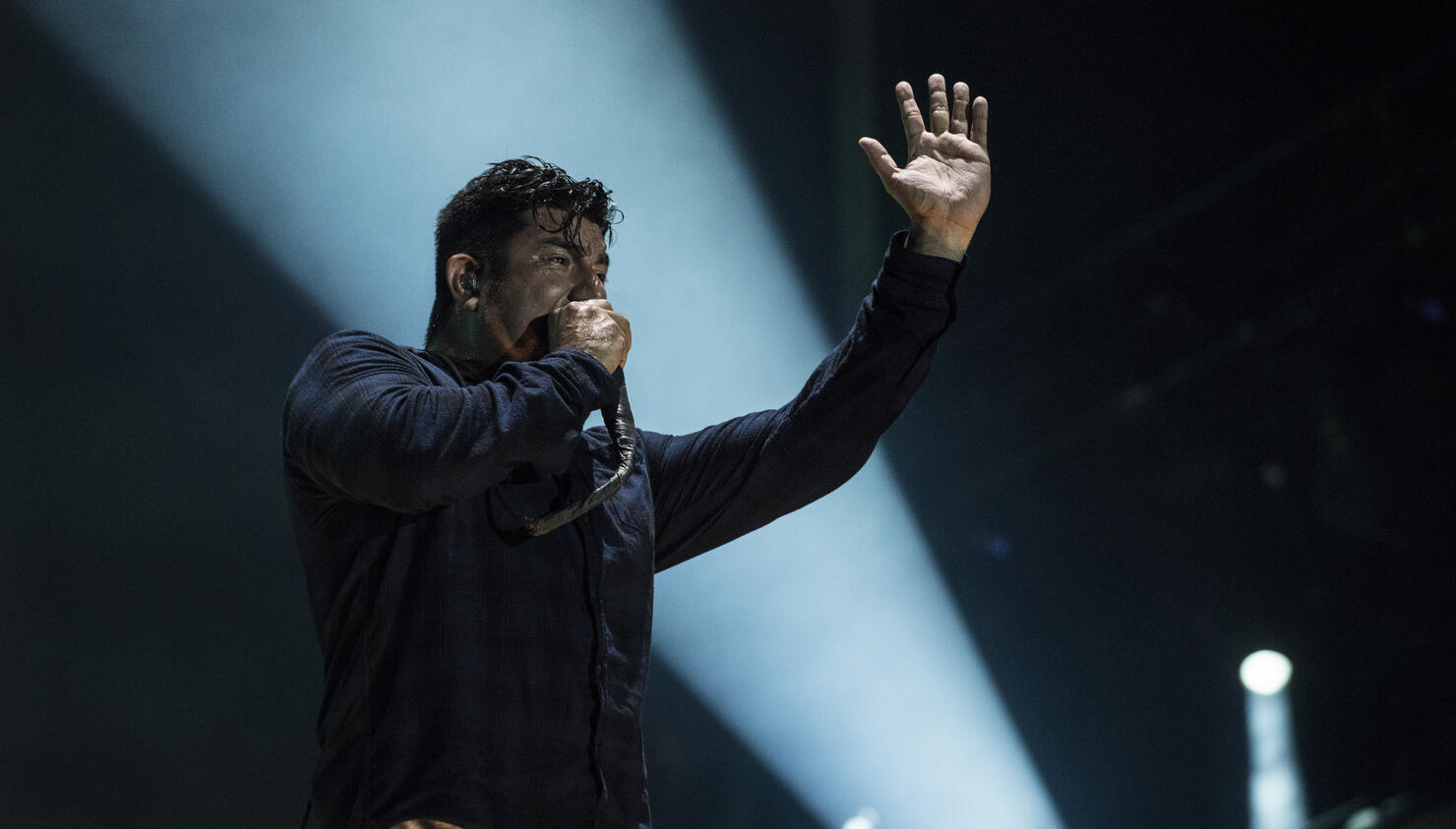 Deftones frontman Chino Moreno says the band expects its next album to be released in 2020.
Deftones have been teasing new music for over a year now. And in an interview with NBC 7 San Diego prior to this past weekend's Dia De Los Deftones Festival, Moreno revealed that the band spent part of this past summer recording its new songs.
"We've been working on our record for about a year now," Moreno said. "We're not doing that thing where we go in and lock ourselves in a room until it's done; we are kind of enjoying our time making it."
He explained that the band has been splitting up sessions for the new album over the past year in order to keep all five members fresh. The instrumentals for the follow-up to 2016's Gore are just about complete, Moreno added; it's his vocals that are taking extra time.
"This summer, we actually went into the studio and recorded an album's worth of music," he said. "So, the music was pretty much done and the last few months have sort of just been working on the lyrics and the melodies and singing the parts. So that's pretty much where we're at right now."
The frontman emphasized that the new album with "definitely" be out in 2020. His preference is to release it "earlier one in the year," but he's reluctant to jinx the project by making some definitive pronouncement.
"Out biggest thing is making sure that it's good," he concluded. "We'll be performing it, once it's out, for the next two or three years, so we want to be sure it's the best it can be and we want to make everyone happy — including ourselves."
When Deftones announce a 2020 tour, get the dates here.
Photo: Getty Images