Kanye West's Last Sunday Service Is Being Compared To 'Fyre Fest'
By Peyton Blakemore
November 4, 2019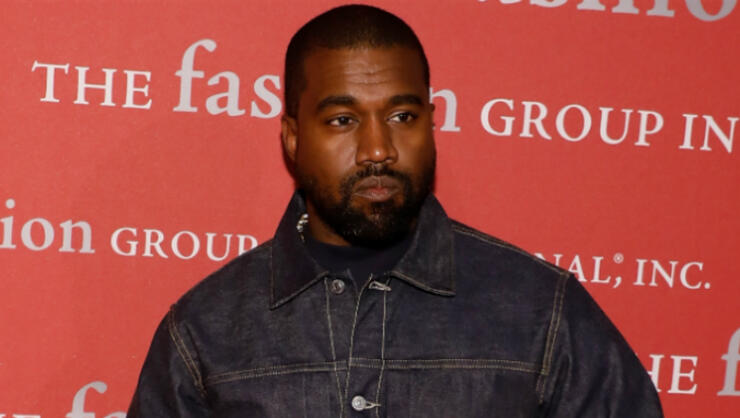 Oh, boy. Kanye West's latest Sunday Service didn't exactly provide the spiritual awakening Ye had in mind.
On Friday (November 1), the "Selah" rapper and his Sunday Service choir performed at Bethany Church in Baton Rouge, and unfortunately there were more than a few dissatisfied attendees. So many, in fact, the event drew comparisons to the infamous Fyre Festival. (Yeah, that disastrous luxury music festival that never was, which left thousands stranded on an island eating sad cheese sandwiches.)
While concertgoers were pissed about a number of less-that-satisfactory aspects of the Sunday Service, the "Brunchella" drew the most criticism. See, admissions for the concert was free, but guests were given the opportunity to pay $55 for a "Brunchella" breakfast buffet. However, what they weren't told was what that $55 brunch would actually entail.
"Kanye charging $55 for fake bacon, pale sausage and pancakes dry as a Popeye's biscuit?! Ye fans out here gettin' BAMBOOZLED!" a Twitter user captioned a photo of their sausage, bacon and pancake meal on a styrofoam plate.
Another even compared the meal to the viral Fyre Fest sandwich, writing, "Kanye West's $55 Brunchella meal is making the Fyre Fest sandwich look good."
With so much backlash, the catering company behind the meal, Lauryn's Fine Catering, released a statement to TMZ, giving their side of the story and separating Kanye and his team from their catering:
The catering company acknowledges it did not provide adequate food for ONE attendee and a social media post went viral. Kanye West and the Sunday Service collective should be disassociated with such claims surrounding the food at the event. Any further inquiries or food complaints associated with the event can be directed to Lauryn's Fine Catering.
UPDATE (11/7):
Bethany Church also released a statement in response to reports stating that the event was a fundraiser for the church:
As the venue location, and nothing else, Bethany Church simply allowed an event promoter to utilize the open field in front of the church crosses. All artist logistics, including ticket sales and relevant financial agreements, were handled by the event promoter Affiliate Nation (https://www.anationevents.com/) ; the church has nothing to do with any of those operations and did not receive any amount of compensation, directly or indirectly, from sales related to the event. In no fashion was any part of this event a fundraiser for the church.
Unfortunately, the food wasn't the only aspect of the Sunday Service compared to the ill-fated Fyre Fest. Many took to social media to complain about the allocated "VIP Area" as well as the overall set-up of the event, asking for Ye to "make it right."
Check out more reactions to Ye's Louisiana Sunday Service below:
Chat About Kanye West's Last Sunday Service Is Being Compared To 'Fyre Fest'