Trump Must Hand Over Tax Returns After Losing Appeal in New York Tax Case
By R.J. Johnson - @rickerthewriter
November 4, 2019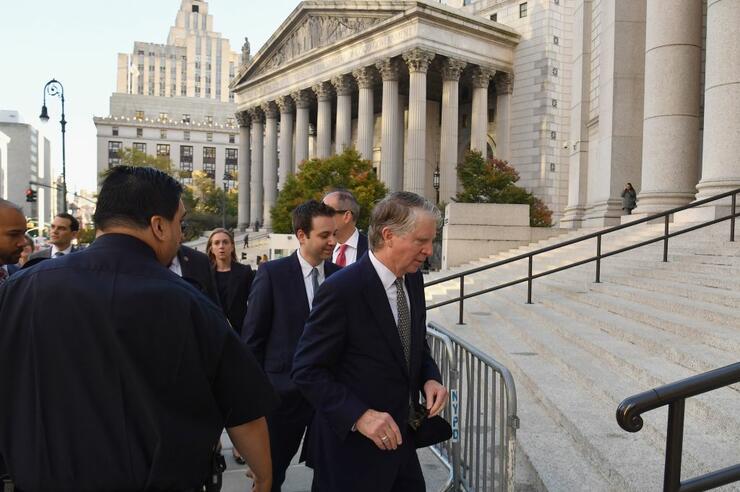 A federal appeals court in New York has dealt another blow to President Donald Trump's effort to keep his tax returns from a Manhattan grand jury, as Trump's lawyer vows to take the issue to the Supreme Court.
Manhattan District Attorney Cyrus Vance, subpoenaed the tax documents from Trump's accounting firm as part of an investigation into the pre-election payoffs of two women who allegedly had an affair with Trump. Trump's personal attorney, Jay Sekulow, told reporters he intends to appeal the case to the Supreme Court.
"The decision of the Second Circuit will be taken to the Supreme Court," Sekulow said following the judges' ruling on Monday. "The issue raised in this case goes to the heart of our Republic. The constitutional issues are significant."
Trump lost an initial case presented to a federal district court last month, and it was fast-tracked to the federal appeals court.
According to the ruling by the panel of three-judges, "any presidential immunity from state criminal process does not extend to investigative steps like the grand jury subpoena at issue here," affirming the lower court's decision.
Trump's tax returns were requested under a grand jury subpoena, meaning they're unlikely to become public, even if they are turned over. Vance asked for eight years of the returns from Trump's accounting firm, Mazars USA, to evaluate what role, if any, the Trump Organization took in payouts to porn star Stormy Daniels and ex-Playboy model, Karen McDougal, including any reimbursements made to Trump's former personal attorney, Michael Cohen.
"This appeal does not require us to consider whether the president is immune from indictment and prosecution while in office, nor to consider whether the President may lawfully be ordered to produce documents for use in a state criminal proceeding," the three judges wrote. "We accordingly do not address those issues. The only question before us is whether a state may lawfully demand production by a third party of the President's personal financial records for use in a grand jury investigation while the President is in office."
"With the benefit of the district court's well‐articulated opinion, we hold that any presidential immunity from state criminal process does not bar the enforcement of such a subpoena," they continued.
The president's lawyers have argued that state authorities cannot investigate a sitting president and that immunity provides a blanket coverage for his business, family members, and business associates.
"Moreover, the president concedes that his immunity lasts only so long as he holds office and that he could therefore be prosecuted after leaving office," the judges wrote. "There is no obvious reason why a state could not begin to investigate a president during his term and, with the information secured during that search, ultimately determine to prosecute him after he leaves office."
Photo: Getty Images