U.S. Begins Formal Withdrawal From Paris Climate Agreement
By R.J. Johnson - @rickerthewriter
November 4, 2019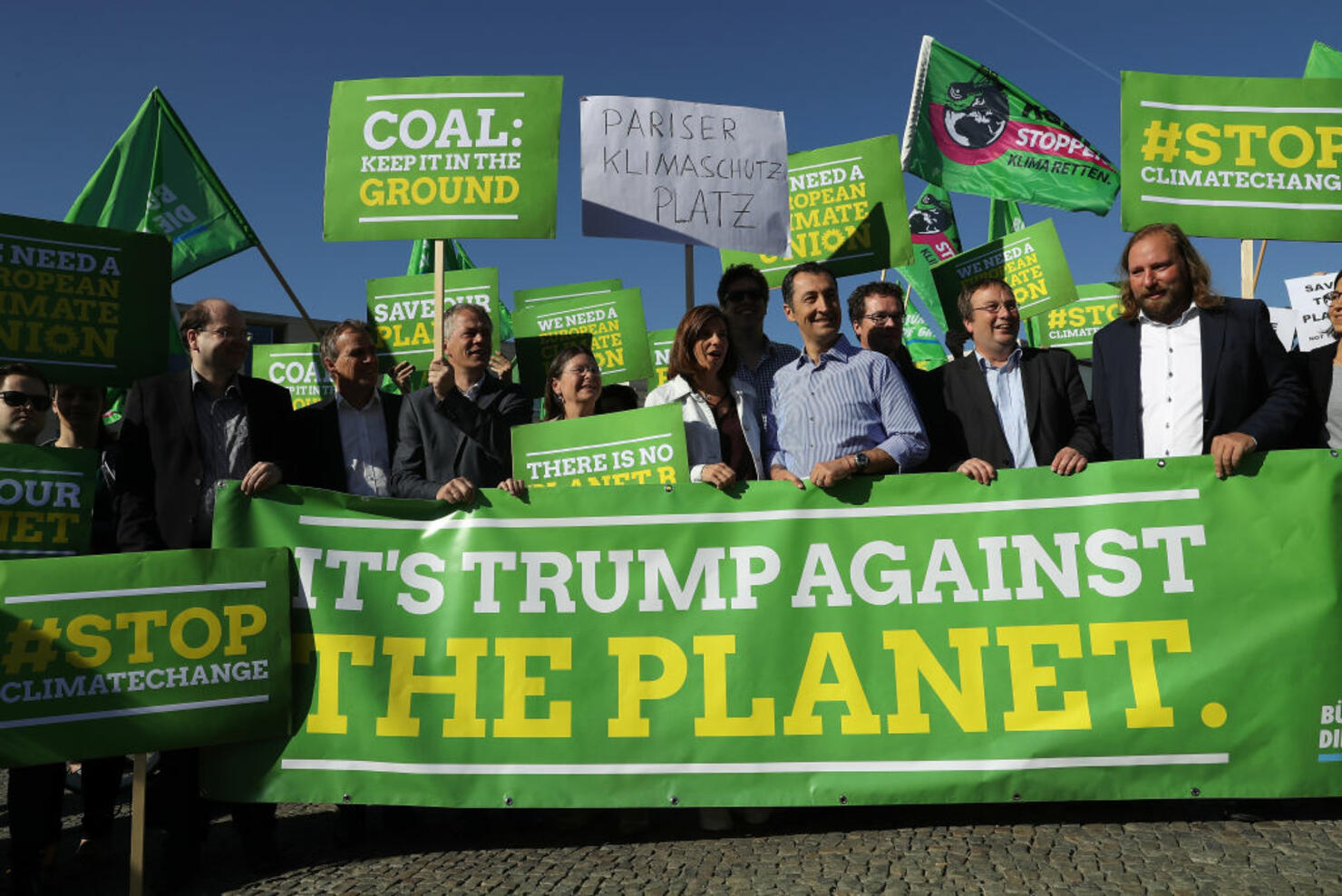 The Trump administration served official noticed Monday that the United States was withdrawing from the Paris Climate Accord, a move that was telegraphed by President Donald Trump in 2017.
Under the terms of the accord, the formal withdrawal process by the U.S. will take another year to complete, meaning the earliest the U.S. can exit the agreement will be on Nov. 4, 2020, one day after the next scheduled presidential election. In a notice issued by Secretary of State Mike Pompeo, a formal notification of the U.S.'s withdrawal from the accord has been sent to the United Nations.
"As noted in his June 1, 2017 remarks, President Trump made the decision to withdraw from the Paris Agreement because of the unfair economic burden imposed on American workers, businesses, and taxpayers by U.S. pledges made under the Agreement," Pompeo wrote. "The United States has reduced all types of emissions, even as we grow our economy and ensure our citizens' access to affordable energy. Our results speak for themselves: U.S. emissions of criteria air pollutants that impact human health and the environment declined by 74% between 1970 and 2018. U.S. net greenhouse gas emissions dropped 13% from 2005-2017, even as our economy grew over 19 percent."
The decision to withdraw the U.S. from the Paris Climate Accord makes good on a campaign promise by Trump, who has repeatedly stated he believes climate change is a hoax. The Paris Climate Accord, signed in 2015 by the Obama administration, set goals and targets to keep global warming "well below" 2 degrees Celsius this century in an attempt to prevent some of the worst effects of climate change. The agreement, which was signed by 195 nations across the world, hoped to limit warming to just 1.5 degrees Celsius by setting targets on carbon emissions, but those goals were voluntary. Under Obama, the U.S. pledged to reduce its carbon emissions up to 28% below 2005 levels by 2025.
"In international climate discussions, we will continue to offer a realistic and pragmatic model – backed by a record of real world results – showing innovation and open markets lead to greater prosperity, fewer emissions, and more secure sources of energy," Pompeo wrote.
Photo: Getty Images